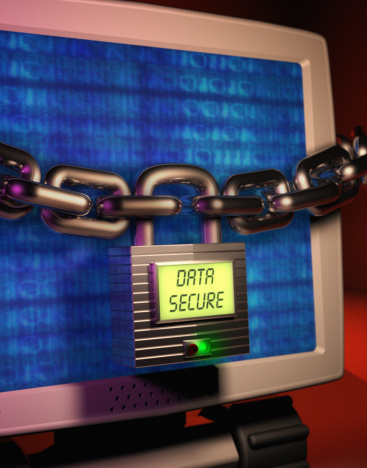 A concept that has quickly gained traction in recent years, cloud computing, or the matter of using an internet hosted network or remote servers to manage, process, and store data as opposed to a personal computer or local storage, cloud computing certainly has an array of benefits. Moreover, given that there is no single data model, users are able to pick and choose how they utilize the service, thusly, creating a highly personalized experience. In addition to that, one of the most sought after benefits of all, cloud computing also has a number of benefits regarding data protection. Are you interested in using cloud computing services, but need more information about its data protection benefits? The following is an overview of the top five data protection benefits in relation to cloud computing.
Disaster Recovery
One of the most sought after features, using cloud computing helps with disaster recovery. Cloud computing services help with storage maintenance tasks, such as replication, recovery, and proper data backup. Making your system overall more reliable, some other available disaster recovery services include regular integrity checking, cloning, and automatic repairs, among many others.
Storage Management
In addition to that, cloud computing also helps with storage management. With three different types of cloud computing services to choose from (public, private, or hybrid), depending on the model chosen, many offer built-in data reduction in order to improve data protection.
Encryption
In order to ensure that your data is secured and kept safe from hackers, many cloud computing services offer the ability to encrypt certain files and information. A great method for anyone posting information that they'd like to keep amongst a few key individuals, encryption is a top-notch method of data protection.
Accessibility
Although no service is without its hiccups, cloud computing services help to make systems more stable overall. Rather than dealing with the sheer unpredictability of the internet alone, using a cloud computing service will allow you to improve the general accessibility of your site.
Fairness
Lastly, although it often seems to be an afterthought, the concept of fairness in data protection is one of the most vital of all. Helping to change the way in which data is used and accessed, cloud computing helps to ensure that personal information remains just that.
Overall, with an array of benefits of using cloud computing services, many believe that opting to utilize cloud computing is a no-brainer. Nevertheless, if you are not one of those people, you should definitely consider not only the benefits of using these services, but also the potential consequences of going without it. Overall, cloud computing services make systems more stable, reliable, and safe.
LAN Infotech is a Microsoft Cloud Services Provider, IT Managed Support company and a leader in helping law firms, nonprofits and medical organizations deploy cloud solutions, manage computer networks, keep data protected and top technology management company. Businesses like yours need technology support to run highly-effective organizations.