Thinking about an Office 365 email migration? Taking your office productivity applications to the cloud doesn't mean you have to leave all your organization mailboxes on your local Exchange Server or with another email system.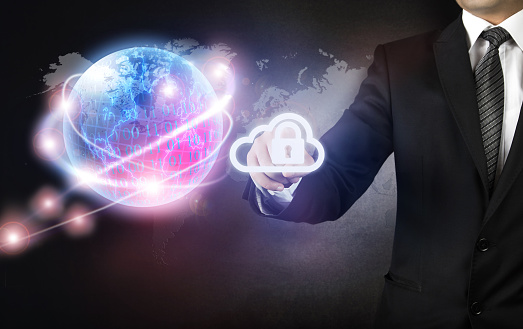 Making the migration move
Whether you are planning to abandon your Exchange Server altogether or to go the hybrid route, you'll need a game plan to ensure the best transition. The following are three of the non-technical approaches recommended in an article by Redmond Magazine's Brien Posey:
1. Select the migration method that best suits your needs:
Depending on the version of your Exchange Server, you have four methods available:
i. Cutover — sends everything at once
This option, known as cutover migration, is for users running Exchange 2003, 2007, 2010, or 2013 with fewer than 2,000 mailboxes. Office 365 provides a setup wizard, or the migration can begin from the Exchange admin center. The setup wizard works when you have fewer than 151 mailboxes. Using the Exchange admin center for more than 150 mailboxes is a lengthy process and is not recommended.
ii. Staged Migration — a gradual migration for Exchange Server 2003 and 2007 users
Migrate your system in batches by means of a staged migration. This process occurs over time and requires on-premises synchronization and other technical tweaks to make the migration run smoothly. Users must create a new Outlook profile, whereupon Outlook automatically connects to the Office 365 email account.
iii. Hybrid Migration — uses an integrated Exchange Server and the Office 365 environment
The hybrid migration is for:
Exchange 2010 users with more than 150 mailboxes
Exchange 2010 users wanting to migrate mailboxes in smaller batches over time
Exchange 2013 and 2016 users
The hybrid deployment is just the thing for a seamless look, feel, and email experience with your on-premises Exchange on Office 365 Cloud.
iv. IMAP Migration — for Exchange Server 2000 and other third-party email
IMAP migration can be used to migrate Exchange 5.5 and 2000 legacy servers. IMAP is primarily for importing non-Exchange mail systems — Google Mail, for example — to Office 365. The IMAP migration will import nothing but email messages. The preparation takes longer than the execution, because users must:
create Exchange mailboxes for each user
make a CSV file with email addresses, user names, and passwords
use the email migration option in the Outlook Web App to do the preliminary migration
Contacts, calendars, and stored tasks, unfortunately are left behind.
2. Estimate the time the migration will take:
By far, the most time-consuming process in migrating to Office 365 is getting your email up and running. Average throughput — moving your email data to the Office 365 cloud — for a staged migration, for example, can be from 10 to 14 gigabytes per hour. There are also slowdowns caused by bandwidth and built-in regulators. The latter are user, service, and resource health-based automatic slowdowns, a process called throttling.
3. Take your time:
You don't need to perform the staged migration at a lightning pace and then immediately wipe out your local Exchange Server. Despite pressures to simplify and keep support costs under control, according to Posey, "Hybrid Exchange Server deployments have been well tested." If your organization adheres to Microsoft recommended best practices, the hybrid coexisting approach will run smoothly.
Finally, look out for the "gotchas."
In an InfoWorld online piece, Peter Bruzzese lists 10 major Office 365 migration gotchas. His Office 365 "gotcha No. 5" has warnings about archived email and slow data extract speed. Exporting Outlook PST files and potential database corruption issues need to be attended to before you press the "execute" button.
Then there is "gotcha No. 7" and its advice to know the online limitations of Exchange. The default 14-day message retrieval limit (maximum 30 days) could be one incentive for maintaining a local archiving capability, or go the Litigation Hold route for indefinite retention.
Need some help in migrating to Office 365?
LAN Infotech is the trusted choice when it comes to Office 365 deployment. We're also at the vanguard of information technology, staying ahead with the latest tips, tricks, and news. Contact us at (954) 717-1990 or send us an email at sales@laninfotech.com for more information.
LAN Infotech is a Microsoft Cloud Services Provider, IT Managed Support company and a leader in helping law firms, nonprofits and medical organizations deploy cloud solutions, manage computer networks, keep data protected and top technology management company. Businesses like yours need technology support to run highly-effective organizations.