Just a few years ago cloud computing was the biggest new trend in the tech world. So what has become the new fad that every business is talking about this year?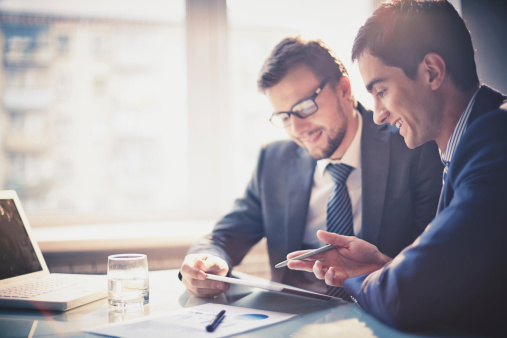 Strategic Information Technology: It's the practice of analyzing your IT environment from a business perspective and can be broken down into two main questions:
Is my IT supporting my organizational goals?
If not, how can I start using my IT to drive my business?
Strategy for Success
You gain a significant competitive advantage once you start working with an IT team that will strategically organize your IT. It means meeting goals with ease and struggling less with technology and your daily workload. When you're looking for an IT company to strategically advise your business, keep these in mind.
Make sure the company you're considering has an executive-level business professional on staff. Enquire about their past success and qualifications, and ensure they have a deep understanding of business and technology knowledge to help get you on the right path.
Again, keep asking questions. How long has the company been around? Do they have experience working with your industry and providing solutions for similar IT challenges that you face? Case studies and testimonials from past clients are a great help.
Evaluate how prospective companies treat you when you interact and see how your conversations reflect their understanding of your specific IT challenges.
Consider how you feel about the IT company. What does your instinct say about them? Do their recommendations for your business sound right to you? If they seem more concerned with pushing their own agenda, get out quickly.
Ask the company for a sample technology plan. Ensure that it addresses your business needs and accurately reflects your priorities, budget and timeline.
With the right strategic IT pushing your business, you'll get the best possible return on your technology investment and always have the peace of mind that you're functioning at your absolute best. To get setup with an IT team in Fort Lauderdale that will talk to you about strategic IT planning, contact LAN Infotech at sales@laninfotech.com or by phone at (954) 717-1990.
LAN Infotech is a Microsoft Cloud Services Provider, IT Managed Support company and a leader in helping law firms, nonprofits and medical organizations deploy cloud solutions, manage computer networks, keep data protected and top technology management company. Businesses like yours need technology support to run highly-effective organizations.