As your small business grows, the technology needed to run it becomes more complex. Although you can hire staff to handle your IT needs, assembling a team who can manage and monitor all your hardware and software can become expensive. In addition, dealing with technology issues — particularly if your area of expertise is in another field — is time-consuming.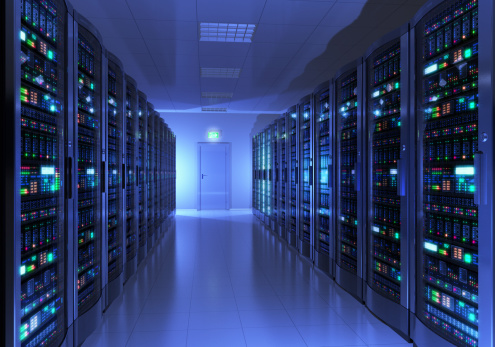 To avoid these problems, many small and mid-sized businesses choose to outsource their technology administration to a managed IT service provider, saving both time and money. Here's a quick roundup of five main benefits you achieve when you choose this path.
1. Reduced IT Expenses
By using managed IT services, you have access to a team of technology experts — often at a lower price than a single staff IT employee. In addition, a team has more knowledge and a broader range of experience with today's rapidly changing technology than any individual no matter how highly skilled that person is. Working with an experienced expert can also help you select the most cost-effective technology solutions for your business.
2. Around-the-Clock Peace of Mind
With the security issues that threaten today's businesses, monitoring your computer systems around the clock is essential. Your security challenges are many: viruses, hackers, spyware, malware, phishing and more. In addition, you also need to monitor for routine system outages as well as hardware or software failures. This is difficult to do with a small internal IT staff.
By working with an IT partner, you can feel secure knowing that experienced professionals are monitoring your network and technology investments 24/7. If anything goes wrong — even in the middle of the night — an experienced professional is there to resolve the situation.
3. Technology Advice from Experts
With managed IT services, you receive more than just network management and monitoring. You also receive access to strategic technology advice. Today's technology comes with a rapidly-changing array of choices and options. Working with an IT partner, you receive advice on developing an IT budget, reducing costs, vendor management and selecting the right hardware and software for your specific business needs. Making informed purchasing decisions based on unbiased expert advice is yet another way to save time and money.
4. Disaster Planning and Protection
Proactively planning and preparing for a disaster isn't something most business owners like to think about, but it's critical to keeping your technology running if an unanticipated business interruption occurs. When you outsource the management of your company's IT operations, you can count on your IT partner to develop a business continuity plan in the event of a natural disaster, malicious act or system malfunction.
Having a documented plan for data backups, offsite storage and an emergency power supply as well as a team to take care of everything for you is essential to keeping your business up and running during a disaster.
5. The Ability to Focus on Your Own Business
One of the biggest benefits to managed IT services is knowing that experienced professionals are taking care of your technology investment so you don't have to. By outsourcing your IT management and support, you can focus on what you do best without the worry or day-to-day supervision of your technology resources.
LAN Infotech is the trusted choice when it comes to staying ahead of the latest information technology tips, tricks and news. Contact us at (954) 717-1990 or send us an email at sales@laninfotech.com for more information.
LAN Infotech is a Microsoft Cloud Services Provider, IT Managed Support company and a leader in helping law firms, nonprofits and medical organizations deploy cloud solutions, manage computer networks, keep data protected and top technology management company. Businesses like yours need technology support to run highly-effective organizations.