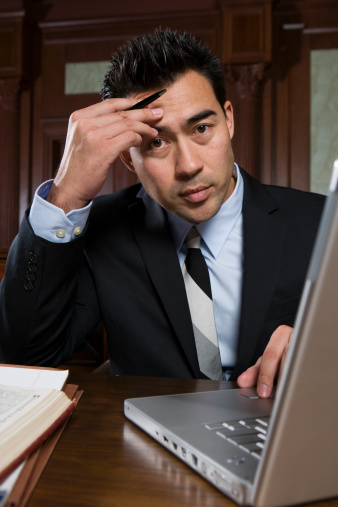 IT has transformed today's law firm.  Attorneys can now use technology to quickly and efficiently obtain and share legal information to boost their firm's overall productivity. As the managing partner of your firm, you must know how to use technology without compromising clients' confidential information.
When using IT, you must ensure you comply with legal requirements.  For example, if you use electronic means to communicate with clients or to transmit confidential information you must:
Use reasonably appropriate technical means to minimize the risk of disclosure, discovery, or interception of communications.
Use and advise clients to use encryption software for all extraordinarily sensitive information.
Develop management practices that offer protection against disclosure or discovery of electronically transmitted confidential messages. 
The Risks Involved When Using Information Technology
Your clients expect you to have a reasonable understanding of the technologies used in your practice (or at least to have access to an IT provider who does). It's essential to be aware of the potential security risks of using information technology.   The following are a few to keep in mind:
Unauthorized access to and copying of electronic data
Computer viruses and natural disasters that damage electronic information and hardware
Theft of electronic information
You must implement adequate security measures to protect your law firm against these threats. To help you do this, use an IT company that has a thorough understanding of client confidentiality and privacy. 
Ensure Your Files Are Backed Up and Recoverable.
If your office and hardware were destroyed by fire or theft, how long would it take to recover your files? You must have a reliable backup and disaster recovery plan. Implement the following policies and procedures:
Perform regular data backups
Maintain offsite and onsite data backups
Perform routine tests to ensure data is restorable
If you experience a data loss and you can't recover your files, you can't defend claims made against your law firm.
For assistance implementing adequate IT security measures for your law practice, give us a call at (954) 717-1990 or send us an email at sales@laninfotech.com. LAN Infotech can help you ensure client confidentiality when using information technology.
LAN Infotech is a Microsoft Cloud Services Provider, IT Managed Support company and a leader in helping law firms, nonprofits and medical organizations deploy cloud solutions, manage computer networks, keep data protected and top technology management company. Businesses like yours need technology support to run highly-effective organizations.