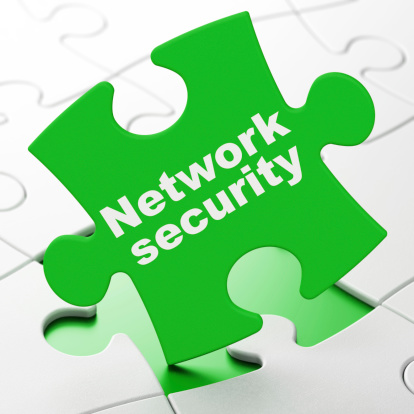 US Businesses Increase Encryption Efforts As a Result of the NSA's Spying Program
The National Security Agency (NSA) is a U.S. intelligence agency that monitors telephone calling metadata and data communication activity by foreigners communicating with entities in the United States. When Edward Snowden, a former contractor for the NSA, leaked a variety of documents regarding the NSA's spying efforts; encryption became a hot topic for many small business owners.
What is Encryption?
Encryption is a method of ensuring sensitive data is protected from government agencies, business competitors, and cybercriminals. Ultimately, encryption prevents unauthorized access to data, whether you're transmitting data over the Internet, storing data on your laptop, or backing data up on a server.
How Does Encryption Work?
Encryption is the process of encoding information using an algorithm to make it unreadable to anyone without the key to decrypt it. If encryption is used properly, the information will be readable to you and other individuals that receive the key from you. The encryption key is the most important factor in securing a comprehensive encryption plan for your sensitive data.
Will Encryption Protect Data Stored in the Cloud?
While encryption improves data security in the cloud, major telecommunications and cloud service providers like Apple, Google, Verizon Communications, and Microsoft have cooperated with the government to enable the NSA to access data without customers' permission. Most telecommunications and cloud service providers claim to only provide information when required by a court order, however, it's important to hold the encryption key to ensure your cloud provider can't decrypt your data.
In addition, you must evaluate potential cloud providers to ensure they're able to meet your data protection requirements. While many business owners believe the cloud provider is responsible for addressing their data protection requirements, this is far from the truth. Ultimately, you're responsible for ensuring your data and applications are secure in the cloud.
To learn more about encryption, give us a call at (954) 717-1990 or send us an email at sales@laninfotech.com. LAN Infotech can help you protect your sensitive data and communications using appropriate encryption methods.
LAN Infotech is a Microsoft Cloud Services Provider, IT Managed Support company and a leader in helping law firms, nonprofits and medical organizations deploy cloud solutions, manage computer networks, keep data protected and top technology management company. Businesses like yours need technology support to run highly-effective organizations.