Do you have a viable security program in place for your business? As technology continues to dominate the way businesses operate, it is not only essential but can make the difference between success or failure. Here's what you need to know.
As technology continues to mandate how businesses operate and protect their assets, having a security program in place is essential. No matter what size business you have, taking the necessary steps to ensure the safety of sensitive information and the information of your clients is not only mandatory but is crucial to your continued growth and survival.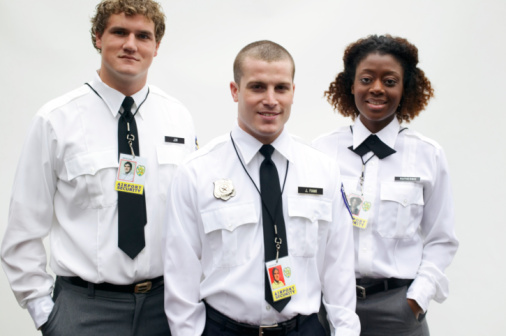 Your data is valuable
In addition to being under regulatory scrutiny, your organization is charged with protecting financial, customer, and product information based on the nature of your business. Not having a plan in place to protect your infrastructure could result in tremendous consequences. Proper management of your security is essential.
Evaluating your security needs
How can you accurately assess and implement a security program that will be effective? Here are a few steps:
Designate a security team
Whether you have a security team or one security officer, you must have someone in charge that will be responsible for following rules, setting standards and the accountability of sensitive information. They should work with an IT consultant outside of the organization to maintain independence.
Conduct a risk assessment
The team or officer should do a thorough risk assessment of the current infrastructure to determine what you have and what is needed. The assessment should cover the physical loss of data, how vulnerable the system is to outside or unauthorized access, whether or not that data can be found in transit, training methods and procedures, and data corruption measures.
Current policies and procedures
There should be a review of the policies and procedures. If there are no policies and procedures in place, the team or security officer should begin writing those policies immediately. The policies and procedures should include:
Passwords
Authentication methods
Multiple devices
Incident responses
Employee training
Regulatory methods and infractions
Security awareness
Vendors and partners
Offsite accessibility
Your security system should be implemented at all levels of the organization to maintain continuity and prevent internal breaches.
There should be regular reviews of the system, including a rotating schedule of training employees to keep all policies and procedures top-of-mind.
Cybercrime is continuously growing. A study from the Ponemon Institute revealed that cyber crime costs rose 19% in one year, with one hack and its consequences costing companies an average of $7.7 million globally. Additionally, according to a KPMG study on global CEOs of companies with more than $500 million in revenue, 50% of them do not feel prepared for a cyber attack.
It is important to take precautionary measures to ensure your company is protected in some ways. As technology becomes smarter, so do the individuals who attempt to access this information. Being proactive makes a difference, giving your customers confidence in your ability to protect their sensitive data. With widely communicated security standards, it helps set the bar in professionalism and also provides a basis for your employees.
LAN Infotech is here to help! For more information on how we can assist with the implementation of a security program in Fort Lauderdale, contact the team at (954) 717-1990, or via email at sales@laninfotech.com today!
LAN Infotech is a Microsoft Cloud Services Provider, IT Managed Support company and a leader in helping law firms, nonprofits and medical organizations deploy cloud solutions, manage computer networks, keep data protected and top technology management company. Businesses like yours need technology support to run highly-effective organizations.