There are many ways that technology innovations aid business transformation in 2016. Hardware and devices and the software they run have never been more task-friendly and interactive. Virtualization, mobile device apps, and networking tools enable collaborative virtual work environments that can create globally-connected work environments. Social media platforms are increasing online marketing and visibility at an astounding rate. Add to that the Internet of Things, which is about to hurtle the already breakneck-speed workplace transformation into the quantum, and you have a global workplace train that's whizzing by, daring you to stay aboard!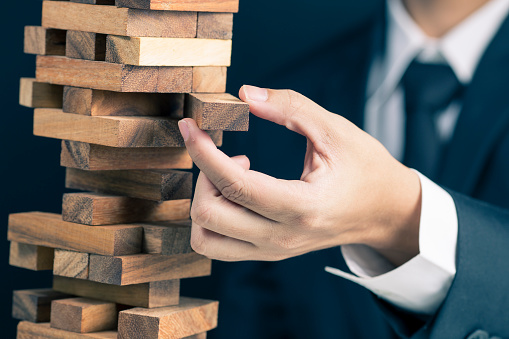 The Digital Transformation 
How behind the eight ball is your business in relation to the Digital Transformation? Lightning-fast changes in digital technologies have swept across the globe, allowing for many revolutionary occurrences in the business environment to happen. Never before have work environments been so connected, and able to do business on a global scale – in all industries. Mobile apps have allowed for exponential growth in the workplace, no matter what market segment, national boundaries, or even linguistic barriers.
When considering more scalable and expeditious solutions to technological issues, we may ask, "How do we take the platforms we have and make them more nimble?" And, how do we change the way we deliver IT services, and keep or increase flexibility, cloud enablement, and real-time motion? The real digital transformation is about speed, transparency and being flexible. collaboration is the answer to workplace productivity, growth and integration with multiple technological platforms. It's also the future of innovation.
Enabling the Digital Transformation
So, you may ask yourself as an enterprise owner or constituent player – "How does my business play a part in the Digital Transformation?" One part of that answer is that we must have technology, IP and business solutions come together in a common vision of performance optimization. Another question you may be asking is, "How do we best address the sense of urgency to transform running through the IT and business worlds?" By embracing and implementing the Five Pillars of Business Transformation, as listed below, for starters.
The Five Pillars of Business Transformation
These "Five Pillars" constitute relevant guidelines that any business enterprise can follow as a foundation, and by being flexible and open with new technological practices, can be built upon in perpetuity, in order to optimize performance, productivity, and ultimately, profitability.
IoT – The control aspect of device networking.
Utilizing data-rich, business decision-making.
Social and digital transformation – meet wherever they are, whenever they are.
Employ data centers without integrative barriers.
Workforce transformation – How many employees have more than 3 devices?
Don't Get "Ubered"
The term Ubered, coined by IT Services and MSP specialist Stuart Crawford, stems from the innovative platform (Uber) that took the taxi industry by storm in 2010, and has been chipping away at cab companies' territories ever since. It could mean, "Getting your platform swept out from under you due to comprehensive innovations in the form of competitors with better technological solutions and modernization that makes your business obsolete, in effect." You don't want to have your niche market solvency kicked out from under you because other people were paying closer (technological-innovative) attention than you were. Pay attention, optimize, and answer tech trends and solutions as if you're square in the game. Otherwise, you'll get Ubered!
For Help in Not Getting Ubered
If you need further advice on how not to get Ubered, LAN Infotech is a proven leader in providing IT consulting and performance management in Fort Lauderdale. Contact one of our IT experts at (954) 717-1990 or send us an email at sales@laninfotech.com today, and we can help you with all your questions or needs.
LAN Infotech is a Microsoft Cloud Services Provider, IT Managed Support company and a leader in helping law firms, nonprofits and medical organizations deploy cloud solutions, manage computer networks, keep data protected and top technology management company. Businesses like yours need technology support to run highly-effective organizations.