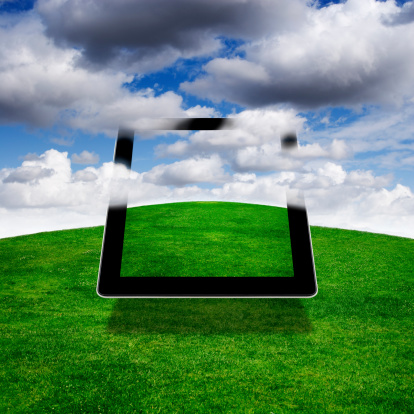 Many large and small sized companies are utilizing cloud computing services for their business needs. However there are still those who feel reluctance towards adopting this new technology into their business practice.
What are the benefits of moving to a cloud service?
Accessibility
The most important factor of a cloud service is accessibility. With a cloud service provider, content and information can be accessed from anywhere, eliminating the need to stay confined in company walls. This newfound freedom allows users to continue business as usual wherever they are, even when traveling away from the company.
Cost Friendly
Another important factor are the minimal costs associated with a cloud service. Before the Internet, companies had to purchase software and handle all IT expenses on their own. Additionally, maintenance is no longer a worry or an issue with the cloud, as maintenance and updates are taken care of by the third party cloud provider.  This leaves your company more time to focus on the success of the business, rather than the success of the software.
Backups & Recovery
For those who feel reluctance when turning to the clouds for fear of losing valuable information and data, cloud services offer backups to lessen the chance of important info loss.  By backing up your business information and data, you can put your trust in the cloud.
Sensitive Data Protection
Another fear of the cloud comes from top secret and private information that some businesses simply do not trust to third party cloud providers. However, some cloud services are equipped with built-in encryption keeping your company data safe and private.
Varying Service Needs
With a cloud service you can always change your needs as your company evolves. You never have to feel trapped in software that is not providing all that it can to make sure your company is successful. A cloud service will have many functions to ensure your satisfaction.
For these five reasons, converting to the cloud is a great opportunity for companies and businesses everywhere. Put your trust in the cloud and watch your business flourish. In no time, you'll find you and your business on top of cloud nine.
For more information on how a cloud service can help make your company flourish, call us at (954) 717-1990 or send us an email at sales@laninfotech.com. Our team at LAN Infotech is here to assist with all your cloud service inquires. 
LAN Infotech is a Microsoft Cloud Services Provider, IT Managed Support company and a leader in helping law firms, nonprofits and medical organizations deploy cloud solutions, manage computer networks, keep data protected and top technology management company. Businesses like yours need technology support to run highly-effective organizations.