Microsoft's rise to cloud domination is a tale of diligence, understanding, and determination to create a product that is better than the versions that came before it.
Microsoft has long been a successful company; however, the winter of 2010 was a dark time even for the Gates' built empire. Bing paled in comparison to Google, smartphones were quickly surpassing the personal computer, and the must-have tech gadget was the Apple iPad. Microsoft was watching the technology sector pass it by and the future didn't look as positive as it should.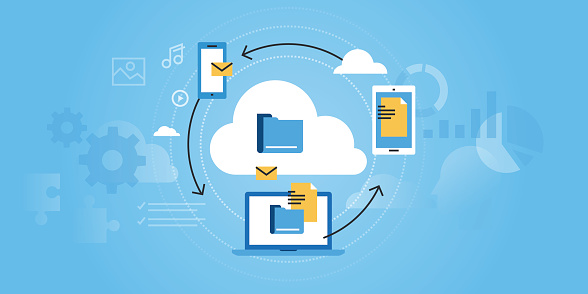 A New Team Leader Brings About Cloud Improvements
Fast forward to 2011 and Microsoft brought on a new team leader, Satya Nadella to take over the Server & Tools division. Nadella pushed hard for the company to take a stronger stance on cloud computing. It didn't matter if the end user wasn't read for web-based tools, Microsoft was going to deliver them in an expedited fashion. In short, Microsoft's road to cloud domination began with the think that the company could either lead or be left behind as the world continued to change.
During this time, Azure was rewritten. It was redesigned to focus on ease of use, while simultaneously leveraging the type of tools that Amazon was having tremendous success with. Through weekly meetings, rigorous KPIs, and tough metrics, Nadella and the Azure team created an innovative network that re-launched in 2013 to include infrastructure services that performed similar functions to Amazon's AWS.
Branding Helps Microsoft Dominate The Cloud Space
The next important step in Microsoft's rise to cloud domination was to re-brand. "Windows Azure" became "Microsoft Azure." This strategic move was done to remind customers that Azure could run Windows, as well as other products. It was both a cultural and symbolic shift that showcased Microsoft's understanding that the world was becoming more interconnected. Microsoft new that Azure would need to "play nice" if it was to succeed in the increasingly competitive consumer-driven technology sector.
To date, Microsoft continues to adopt the mentality that it is better to lead than to follow. In this vein, the company continuously strives to create a better product that will benefit the countless individuals and business using their products. Time will tell how Microsoft will continue to remain the industry leader that it has been for decades; however, one thing is certain, Microsoft's team will always strive to be the leader for new innovations and industry advancements. For additional insights that can help your business achieve success via customized IT solutions contact LAN Infotech located in Fort Lauderdale via sales@laninfotech.com or (954) 717-1990.
LAN Infotech is a Microsoft Cloud Services Provider, IT Managed Support company and a leader in helping law firms, nonprofits and medical organizations deploy cloud solutions, manage computer networks, keep data protected and top technology management company. Businesses like yours need technology support to run highly-effective organizations.