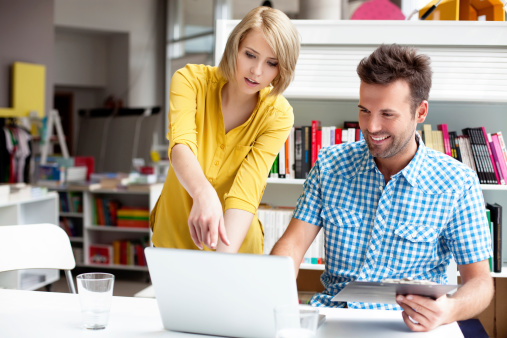 It's about time Mac came out with something new that would make our work lives easier. The tabbed appearance has finally made it to the Mac version of Outlook, Office 365 edition.
It's in Your Face
Stop fiddling with the traditional Mac menus and get onboard with tabbed computing. Microsoft has shown their innovation, creativity and expertise in business communications with Outlook. They took what you need and what you loved from Windows and made it consistent across all platforms; Android, Apple iPads, iPhones, Windows and Macs. You may think more is worse, but more is actually better with the new features:
Better performance – upgrades on the model and databases running Outlook
Modern interface – brings agility to navigation and switching between Ribbon tabs
Push email support – real time delivery on emails coming to you
Quick and easy – faster downloading and off-the-hop using
Why So Late?
In order to bring you the best product for your needs, office had to develop better online support for mobile apps. Taking a priority in your on-the-go experience is crucial to having everything work together. Having a fully synchronized system ensures you to be prepared and connected with day-to-day communications.
What Does This Mean?
You can expect big changes coming to Office for Mac. The big changes you see in the upgraded design of Outlook are intriguing to everyone looking to take advantage of their software. Expect these changes to come throughout the Office 365 Suite. People are thrilled to see a design that takes advantage of the way we organize our work. The Ribbon tabs are much more visual and assist with easy navigation, making your work less complicated and having easily accessible work tools. It also lets you see features you never thought were accessible.
For example, in Microsoft Word, the review tab lets you insert citations and automatically creates a works cited page for you, which can take up too much time that can be spent elsewhere. Having Office 365 lets you take advantage of these free updates and downloads, when available.
Looking Forward
Keeping all of this in mind leads from one thing to another. Your business experience will be growing with multiple programs being accessible with the Office 365 Suite. Soon, you will have all your tools and information accessible anywhere you want. Logging in online, accessing your information from OneDrive, linking up with clients and partners for video conferencing and the list goes on. Look forward to 2015, as Microsoft will be releasing Beta versions for the re-designed program.
Looks like there is every reason to need Office 365. Giving you quality updates and helping you perform to your potential, and beyond. Give us a call at (954) 717-1990 or email us at sales@laninfotech.com and let LAN Infotech help you more productive, like Office 365.
LAN Infotech is a Microsoft Cloud Services Provider, IT Managed Support company and a leader in helping law firms, nonprofits and medical organizations deploy cloud solutions, manage computer networks, keep data protected and top technology management company. Businesses like yours need technology support to run highly-effective organizations.