Do you want the same level of technical support, guidance, and advise large corporations receive – without spending tons of money?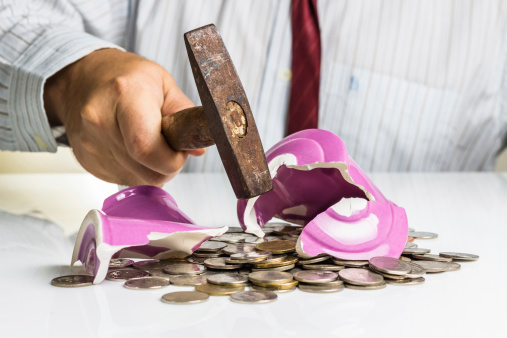 Many companies struggle to hire and maintain an in-house IT department due to lack of funds. Running a company is expensive; after paying employee salaries, benefit deductions, vacation pay and everything in between, who has enough left for IT support? The idea is often abandoned all together; finding and outsourcing an IT provider to handle your system at an hourly rate ends up being a lot less cost-efficient than planned as cost can quickly spiral out of control.
When rising IT support costs start breaking the bank, it's time to switch to managed IT services – giving you the same level of technical support, guidance, and advise large corporations receive – without spending tons of money.
LAN Infotech knows managed IT services are the perfect choice for companies looking to stop spinning their wheels and start cutting costs, enhancing productivity, and operating more efficiently. How do companies like yours benefit from managed IT services?
More predictable budgeting
You're paying a flat-rate monthly fee for monitoring, maintenance, and support, which makes it simpler than ever to predict your expenses each month. You don't have to worry about costs every time you request support.
Better system performance
When systems are proactively monitored and maintained to ensure any necessary patches and updates are applied and outdated equipment is replaced immediately, you can rest assured knowing system performance and speed will be improved greatly.
Greater ability to meet goals and objectives
Instead of simply installing hardware/software and fixing issues that arise, a managed IT services provider will work alongside your company to design a strategic plan that helps you operate efficiently while meeting goals and objectives.
When technology-related costs start spiraling out of control, make the switch to managed IT services and experience the powerful cost-savings
Contact LAN Infotech at (954) 717-1990 or email us at sales@laninfotech.com for more information about how our managed services make IT worry-free. We're more than just your average IT company, we're your trusted technology partners.
LAN Infotech is a Microsoft Cloud Services Provider, IT Managed Support company and a leader in helping law firms, nonprofits and medical organizations deploy cloud solutions, manage computer networks, keep data protected and top technology management company. Businesses like yours need technology support to run highly-effective organizations.