The increase in ransomware attacks has led many cybersecurity experts to enhance digital defenses to safeguard customer data.
Global losses from ransomware attacks have cost organizations and consumers hundreds of millions of dollars. In fact, since 2013 the dangerous cyber threat has continued to rise in popularity amongst hackers. Currently, the average ransom demanded by an attacker has doubled over the last 12 months to reach U.S. $679. Throughout 2016 the manufacturing, financial, insurance, Real Estate, and public administration industries suffered the majority of ransomware attacks, which has led cyber security professionals to encourage organizations to enhance data protection measures in the upcoming year.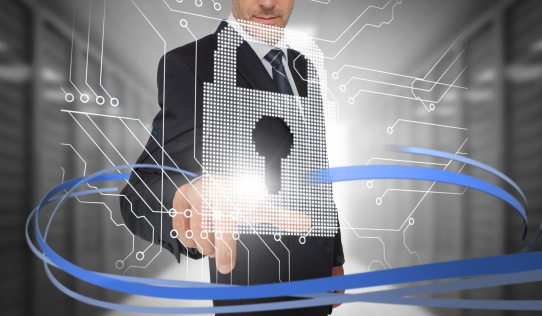 The All Too Familiar Tale Of Ransomware Attacks
A well-meaning employee opens an email attachment or clicks on a link within an email that appears to come from a trusted source. Within minutes, the employee is locked out from his computer. Data and files have been closed as a malicious code begin to encrypt the computer and its associated network. The employee calls the IT department for help in the face of the now ransomed sensitive data.
This all too familiar story has become a reality for countless organizations. To protect your customers and their vital business data, the following precautionary steps should be taken:
Ensure That Antivirus Software With Behavioral Capabilities Is Installed — One of the best forms of protection against ransomware is installing a behavioral-detection antivirus software. The software will watch your customers' systems and networks for any suspicious events that might indicate an infection. If an event is detected, then the software will warn users of the abnormality or potential threat. Through early detection, IT departments will be better equipped to reduce the impact of the attack.
Choose A Secure Offsite Backup — Safeguard your customers' critical data by leveraging an offsite backup solution. For example, you might want to turn to the cloud to ensure that the files are safe if the ransomware attack is conducted on an internal network. No matter which offsite backup solution you choose, make sure that you perform regular backups of customer data, keep user software up to date, and eliminate weak points by patching all software on time. Remember that effective prevention is the key to thwarting a ransomware attack.
Educate All Employees And End Users — One of the reasons that ransomware attacks are so effective is that they rely on a user to increase the virus' reach. By just clicking on unknown email attachments or interacting with a non-reputable website, users can unintentionally infect the entire organization's system. Education on phishing scams and digital best practices can help end users to avoid becoming ransomware victims.
The Bottom Line: Protect Your Data Before It's Too Late
A ransomware attack can be deployed at any time with devastating results. However, through the education of end users, a secure offsite backup, and the right antivirus software, you can help to safeguard your customers' vital business data. Leverage the power of a customized approach to cybersecurity by improving your ransomware defenses. Contact the experts at LAN Infotech located in Fort Lauderdale via sales@laninfotech.com or (954) 717-1990 to protect your customers' data from ransomware attacks.
LAN Infotech is a Microsoft Cloud Services Provider, IT Managed Support company and a leader in helping law firms, nonprofits and medical organizations deploy cloud solutions, manage computer networks, keep data protected and top technology management company. Businesses like yours need technology support to run highly-effective organizations.