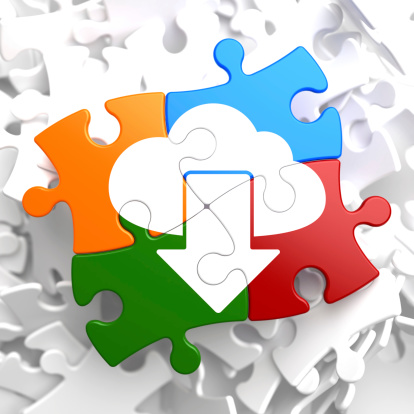 You and your staff members don't want to work 365 days a year, however, your technology needs to be available around the clock! That's where Office 365 comes in handy – a fully integrated suite of productivity tools designed for around the clock communication and collaboration.
Microsoft's Office 365 offers the ability to access information from anywhere, whether you're using a laptop, PC, or smartphone. Office 365 combines cloud versions of the most popular communication and collaboration products, including the following:
SharePoint Online
Exchange Online
Lync Online
Office Professional Plus.
But what's the point of migrating to Office 365? That's simple: the cloud delivers these services around the clock to give your business a competitive edge. Here's a few benefits to look forward to:
Data Security and Reliability: Office 365 makes enterprise-class security and reliability available at an affordable price! For example, Office 365's data centers have various layers of security and strict privacy policies to protect your data.
Disaster Recovery Capabilities: Office 365's data centers offer disaster recovery capabilities and complete redundancy to ensure your data is recoverable at all times. This allows you to rest assured knowing your business-critical information is safe.
Compliance Requirements: Industry standards and regulations are evolving rapidly, but Office 365 is guaranteed to meet requirements specified in HIPAA, FISMA, ISO 27001, and EU model clauses.
User Productivity and Efficiency: Do you use Microsoft Office, SharePoint, Outlook, or other products? If so, your employees will easily learn how to utilize Office 365. It's a very similar user experience, however, it's cloud-based to improve productivity and efficiency.
Office 365 brings an extensive range of benefits at an affordable small-business price! Ultimately, Office 365 is exactly what businesses need to stay competitive in today's marketplace.
To learn more about the benefits of Office 365, give us a call at (954) 717-1990 or send us an email at sales@laninfotech.com. LAN Infotech can help you take advantage of the power of the cloud to improve productivity and move your business forward.
LAN Infotech is a Microsoft Cloud Services Provider, IT Managed Support company and a leader in helping law firms, nonprofits and medical organizations deploy cloud solutions, manage computer networks, keep data protected and top technology management company. Businesses like yours need technology support to run highly-effective organizations.