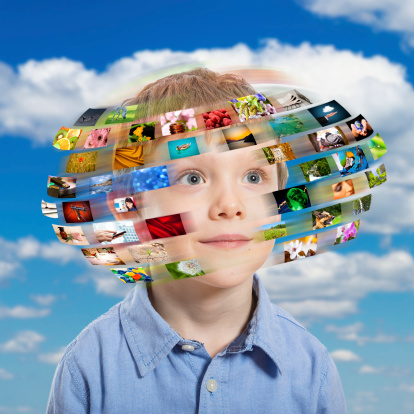 Well, after 6 months of rumors and 3 years of waiting for a major upgrade, Apple's latest release of their streaming-TV box – known as Apple TV is finally here, but it isn't just for streaming anymore. For its latest fourth generation release, which ships this week, it brings anything you could possibly do on an iPhone or iPad right onto the big screen.
Whether that's good may depend on whether you really want to browse home listings, read comic books or buy shoes on your TV.  Although it's not flawless, the new Apple TV looks to be a device capable for those purposes.
What's New With Apple TV?
Sure, Apple TV has always been a dependable streamer, allowing users to access services like HBO, Netflix and Hulu.  But for those familiar with the available services on Apple TV, have known that it has lacked the correct repertoire with its few dozen limited services, until now.
Choose your own streaming services with the new iPhone-like style app store.
New modern user interface harnesses that long tradition of doing things right.
1080p HD video quality.
Easily customize your home screen with your favorites.
No longer steered or pushed towards iTunes and other Apple services.
The Latest In Innovations!
Goodbye, boring IR remote and welcome to the future! An updated remote control that operates over Bluetooth and features a touchpad and mix of buttons.  But Apple didn't stop there!  Apple TV goes further in a few ways:
This remote now features a laptop-style trackpad that replaces the traditional rewind and forward buttons we're all used to. Control playback and navigate the on-screen keyboard more quickly by sliding left and right. When available, sliding down shows you details and gets you into the settings. It even allows you to control the TV's volume and power directly.
Siri now even controls playback! Although some services won't let you forward past commercials, you can ask Siri to fast forward 3 minutes or rewind 1 minute.  You can even briefly turn on closed captioning, when available, simply by asking Siri, "What did he say?" and Siri will automatically rewind the video by 15 seconds.
Voice search for anything you are looking for, thanks to the power of Siri. Simply ask Siri to watch Seinfeld and Apple TV will look through all the various catalogs, bringing up everything available for you to watch.  You can even go one step further and ask Siri for a specific episode, such as the Seinfeld episode with Sarah Silverman.
Streaming boxes on the market today all compete to do very few simple things: putting everything you want to watch into one place, making it easy to search and discover.  And Apple TV does that far better than anything else on the market.
Still not sure if you can benefit from what Apple TV can offer you?  LAN Infotech can help! Our team of IT professional will work with you to help provide you with the necessary information to see how you can benefit from the latest innovations of Apple TV.
Discover how our Managed IT Services keep your business in the knowledge loop of the latest and innovative technologies that can truly help your business thrive!  Contact us today by sending an email to sales@laninfotech.com or calling (954) 717-1990.
LAN Infotech is a Microsoft Cloud Services Provider, IT Managed Support company and a leader in helping law firms, nonprofits and medical organizations deploy cloud solutions, manage computer networks, keep data protected and top technology management company. Businesses like yours need technology support to run highly-effective organizations.