With the way technology is constantly changing and evolving, many law firms expect that they will soon need to purchase new technology, however, spending efforts may not be all that is required in order to achieve the desired success.  A recent survey indicates that many law firms will spend up to an additional 10% on technology in the coming year, and with that, additional IT support costs will be necessary to accommodate these changes.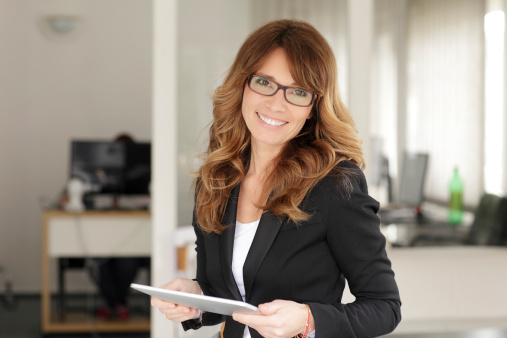 A real concern, however, is that these law firms seem to lack a real strategy for their IT spending. In order to address this issue, firms should develop a strategy that meets both the current and future needs of the firm, and properly position themselves to meet business objectives.
Any technology investments should include the resources and tools that allow lawyers and the workforce to do their jobs in a highly productive and efficient manner.
Key Elements to a Tech Strategy
An effective technology strategy for law firms consists of several important elements, including the following:
A clearly developed statement of objectives, tying back to specific business requirements.
Specific initiatives that are required in order to deliver on the strategy, including timelines, priorities, resources, budgets, and more.
A holistic perspective that includes thorough, well-documented, and well-communicated strategies.
The key to an effective technology strategy is to understand the individual needs of the firm and align those needs with the IT roadmap. The business plan makes a good strong starting point, as it should clearly outline the firm's growth strategy. Having a good understanding of that plan, combined with discussions with leadership, will allow the IT department to develop a technology strategy that supports all of the business goals.
In addition, it is also important to have discussions with each of the areas of the practice, in order to help identify client service objectives, increased productivity enhancements, and evolving attorney work styles, all of which should be factored into the technology strategy.
Causes of an Ineffective Tech Strategy
There are some specific reasons why law firms oftentimes fail to come up with an effective technology strategy, including:
The lack of business plan or limited communication between IT and the firm, which results in a gap in understanding and alignment between IT initiatives and law firm objectives.
IT departments lacking a strategic and proactive perspective within the firm, accrediting its activities to day-to-day operations instead of leading and educating the firm.
What Law Firms Want from Technology In 2016
Law firms are looking for key technologies that make it easier for the workforce to work effectively outside of the office, on devices that best suit their working style. They also desire technology that will enhance collaboration between the firm's attorneys and clients. In addition, information security is a key consideration.
An increasing need amongst law firms is having the ability to access data across diverse systems, and present them in a meaningful way that will assist in planning and delivering services. LAN Infotech understands what law firms want from technology in 2016. We're here to help.
Call LAN Infotech at (954) 717-1990 or email us at sales@laninfotech.com to find out more about our managed IT services for law firms in Fort Lauderdale.
LAN Infotech is a Microsoft Cloud Services Provider, IT Managed Support company and a leader in helping law firms, nonprofits and medical organizations deploy cloud solutions, manage computer networks, keep data protected and top technology management company. Businesses like yours need technology support to run highly-effective organizations.