Microsoft's Sway just got a whole lot better with their latest round of updates.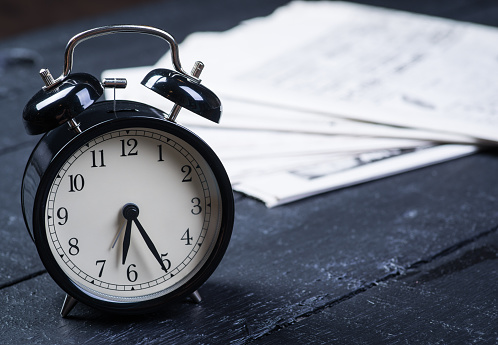 Sway is a presentation program within the Microsoft Office suite of products. Sway — which allows users with a Microsoft account to combine media with text to make presentations and websites — was released by Microsoft in August 2015. In April 2017, Sway's designers released some exciting updates. Here's what you need to know to take full advantage of them.
1. Audio Recording
According to the Sway team, the ability for users to add audio to their Sways was the number one request for updating. Sway now offers the ability for you to record your voice directly within the app. This will makes Sways more engaging as well as interactive.
2. Navigation View
This change was the result of requests for users to be able to navigate to different sections of their Sway. With Navigation view, you just tap or click the Navigation icon to bring up navigation view as the Sway moves to the background. From there, you can jump around among the different sections of your Sway or look at content instantly.
3. Closed Caption
Accessibility isn't just a business buzzword. It's the way of the future that is inclusive and welcoming to everyone. Microsoft continues to lead the industry when it comes to empowerment, and this Sway update that includes closed captioning is no exception. You can easily associate audio files, video files or audio recordings with closed caption data.
Best of all, Microsoft makes adding closed captions to your Sway simple. First, upload, record or otherwise add new video or audio content to your Sway. Then, use the Details button to expand the card. Click "add closed caption" at the bottom of the card before selecting the closed caption file and designating the appropriate language. When another person is viewing your Sway, they can quickly turn the closed captioning off or on as well as change the language they'd like to use.
4. View Count
Knowing just how engaged the audience is with your Sways is vital in the creation of more presentations. This update of Sway now includes a view content, which went into effect on March 13, 2017. From this date onward, you should see a number on the Sway that tells you how many people have viewed it. If you see "no data" instead of a number, though, this means that no one has seen your Sway since the above date.
5. Autoplay
The Sway team heard lots of requests from Sway users regarding the addition of a feature that would allow them to automatically play a Sway on a continuous loop for items such as billboards. They announced that for those whose have an Office 365 subscription, the option to choose autoplay is now live as of this update.
If you have a Sway that you want to loop and play automatically, only go to the continuously … menu to navigate to Settings. From there, you can turn autoplay on. You can also autoplay any Sway by going to the Setting gear and clicking it. Once the Autoplay settings box pops up, press Start then sits back and enjoy the Sway.
We at LAN Infotech feel like it's part of our job to keep you informed about the latest happenings in the tech and information world. We are always happy to help you navigate that continuously changing the world. Contact us via sales@laninfotech.com or by (954) 717-1990 and tell us how we can help!
LAN Infotech is a Microsoft Cloud Services Provider, IT Managed Support company and a leader in helping law firms, nonprofits and medical organizations deploy cloud solutions, manage computer networks, keep data protected and top technology management company. Businesses like yours need technology support to run highly-effective organizations.