Microsoft Office 365 can boost your firm's productivity and expand its sales, but make sure you know which plan you want before you purchase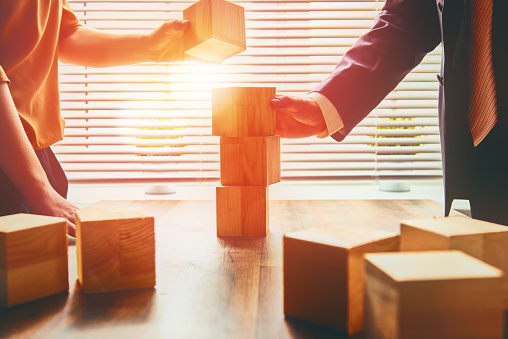 The most successful ventures are those that create value for customers, and by this standard, Microsoft Office is a roaring success. The Office 365 system helps businesses cut waste and expand revenues, improving their bottom line on multiple fronts. All 365 plans, however, are not created equal. Firms looking to install this platform must choose between its Business and Enterprise packages, each with its own advantages:
Business Basics
The Office 365 Business package is the simpler version of the suite, offering a limited set of options at a low price. Compared to Enterprise customers, Business users do not have access to some critical programs, including Power BI, Delve, unified communication services, and many Visio, Excel, and search features. The business also caps your company's storage at 50 gigabytes and does not offer access to Outlook archives. It is because of these limitations, however, that it only costs $10 a month, or $15 if you choose the more elaborate Business Premium package.
The Business package is best suited to relatively small companies that do not focus specifically on tech or software development. If your firm needs a small amount of storage space and you do not project any sudden increases in storage needs, it is safe to save your money with Business. This package is also ideal for companies that are considering switching from another brand to Office 365, as it exposes them to the platform's main features without breaking the bank.
Engaging With Enterprise
Designed to meet the needs of large firms, Enterprise provides unlimited storage space, Outlook archive access, and a variety of applications not found in Business. Most businesses with more than 50 employees should opt for this package, as should smaller companies that develop or use sophisticated software.
Office 365 Enterprise is not so much a single plan as a collection of three different options. These are:
E1– The simplest and most affordable Enterprise program, E1 gives you access to video conferencing tools, Yammer, and SharePoint Team pages. It also opens up all the features of Excel, Outlook, Word, PowerPoint, and OneNote.
E3– This version of Enterprise offers all the same features found in E1 along with rights management and information loss prevention tools. E3 also includes encryption tools to keep your systems safe from cyber attacks and security breaches.
E5– The most advanced and expensive option in the Office 365 Suite, this plan will cost your business $35 a month. In exchange for this fee, however, you will gain unified communication solutions, analytics tools, and advanced cyber security features. You will also obtain a Skype platform designed specifically for business conferencing.
Enterprise is the perfect solution for an expanding business. By improving efficiency and offering access to a broad array of services, it provides a foundation for continuous, sustainable growth.
If software talk is Greek to you, LAN Infotech is happy to translate. For more information on business solutions in Fort Lauderdale, call (954) 717-1990 or contact sales@laninfotech.com today.
LAN Infotech is a Microsoft Cloud Services Provider, IT Managed Support company and a leader in helping law firms, nonprofits and medical organizations deploy cloud solutions, manage computer networks, keep data protected and top technology management company. Businesses like yours need technology support to run highly-effective organizations.