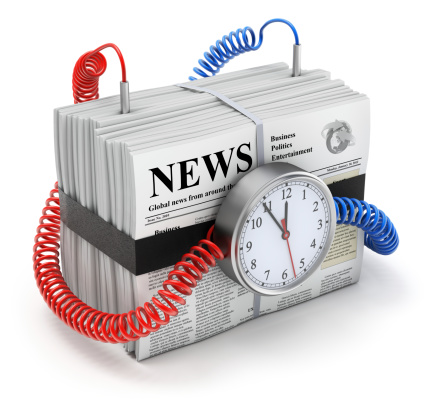 Less Than 300 Days to Upgrade or Face Significant Security Threats & Noncompliance Fines!
Windows Server 2003 is joining Windows XP in the operating system graveyard come July 15, 2015. As the server platform draws closer to its End of Life it is apparent that, like the EOL debacle surrounding Windows XP, many businesses will be scrambling to update to a still-supported program. Nearly a million servers still use the decade old Windows Server 2003 platform, and when the EOL cutoff occurs they will all be left out in the cold in regards to support and security updates.
So what is preventing you from riding Windows Server 2003 out?
Windows Server 2003 will be security Swiss cheese come July. Update development and release keeps an OS ahead of the security curve. It patches known vulnerabilities and ensures that to a reasonable level your system is safe. Not only will the system no longer be kept appraised on new security issues, but the phenomena that occurred with the Windows XP EOL will likely take place as well.
When Windows XP went dark, Microsoft continued to support Windows 7. Prior to the end of life, Windows XP and Windows 7 shared many security updates and were patched in tandem. When Windows 7 continued on its patch cycle but Windows XP was left behind, it illustrated very clearly where the vulnerabilities were on XP and how they could be leveraged. This amplified the security risk posed by still using Windows XP, as potential hackers had a roadmap to the OS's security vulnerabilities provided by Microsoft itself. This will likely happen again with Windows Server 2003, and the incentive for criminals to exploit security vulnerabilities is even greater.
PCI compliance can be critical to the integrity and reputation of businesses. Anyone who handles credit card information or takes payment through the internet is at least aware that there is a security standard set by the Payment Card Industry. Many strive to guarantee PCI compliance and are subjected to regular audits to ensure their security is deserving of that certification. If a business is still running Windows Server 2003 come July, they will outright fail a compliance audit. This can have devastating impact on businesses who rely on digital transactions to make their money.
The worst-case-scenario for a business that is still running Windows Server 2003 is to wait. Not only will the July deadline sneak up on you, but it can take months to properly implement and execute a server migration. The actual act of server migration can cause downtime to your entire digital enterprise. Not many businesses could tolerate at least 48 hours of unplanned downtime. Migrating and upgrading a server involves cycling out legacy hardware for new tech, transferring the data, and getting an understanding of whether or not your applications will function in their new home.
Windows Server 2003 is a 32 bit OS, and every available upgrade option is 64 bit. The transition for applications from one environment to another can be painstaking to diagnose and manage. All of these processes take planning and time, which is a limited resource with less than 300 days until the deadline.
Have questions about Windows Server 2003 End of Life or how you can migrate your server? The professionals at LAN Infotech can be reached at (954) 717-1990 or by sending an email to sales@laninfotech.com.
LAN Infotech is a Microsoft Cloud Services Provider, IT Managed Support company and a leader in helping law firms, nonprofits and medical organizations deploy cloud solutions, manage computer networks, keep data protected and top technology management company. Businesses like yours need technology support to run highly-effective organizations.