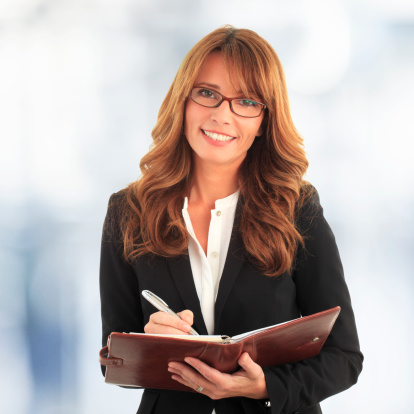 Productivity apps are on the rise, with many being launched in the past few weeks. These apps are essential to businesses in the "bring your own device" era as they raise the overall personal productivity of everyone and efficiency of practice in serving the needs of your clients.
Here's a look at a few of the best apps available to law offices right now:
Hours Time Tracking
'Hours Time Tracking' was created by Tapity, Inc, and it assists in time tracking and making tedious tasks less agonizing. The app is currently $9.99 and its features include:
Visual timeline
Smart reminders
Detailed reporting capabilities
Slick, intuitive interface
PlaceUs
'PlaceUs' was created by Alohar Mobile Inc, and is currently free in the App Store. This app allows users to share important location information with trusted colleagues, friends, and/or family.    Features of this app include:
On-the-Go provides real-time location updates whenever a connected colleague is in transit
Privacy mode settings allow you to control who sees your activity
Automatically ranks Top 10 places you visit most
Supports push notifications
PackPoint
The creators 'Wawwo' introduced this app to act as a packing list travel companion for frequent travelers. The app informs users on what types of items they should pack when they're traveling based on the:
Journey length
Weather
Planned activities
Tinker
Tinker is an app that aims to boost productivity through the creation of duration-based goals. Tinker was created by the company Leef and is currently, $0.99 at the App Store. Tinker's features include:
Create goals with start dates and durations
Visualize the progress of your current and future goals
Tap a goal or cover the screen to pause a goal's time
Receive notifications when a goal is complete/when it's time to start a new one
If any of these applications sound like they might be useful to you, download them and start living a more productive life today.
For more information on productivity applications that will help your business, feel free to give us a call or send us an email. We are determined to ensure the productivity and efficiency of your day-to-day tasks and activities. 
LAN Infotech is a Microsoft Cloud Services Provider, IT Managed Support company and a leader in helping law firms, nonprofits and medical organizations deploy cloud solutions, manage computer networks, keep data protected and top technology management company. Businesses like yours need technology support to run highly-effective organizations.