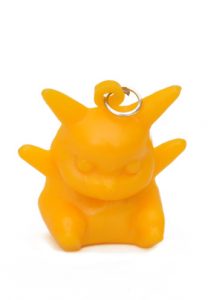 Even though Pokemon Go hasn't even officially existed for even a month, it is already becoming a global phenomenon, especially as more and more players from around the world begin to join in the fun.
In mid-July, the game launched in 26 additional countries, which means even more opportunities exist for people to try to "catch them all," regardless of geographic borders.
Interestingly, as more people discover the game, they realize it's, well, more than just a game. Even though it has plenty of kid-friendly appeal such as cartoony animals, it also includes some elements that appeal to grown-ups, such as a physical fitness component and some serious competition at higher levels.
Businesses looking for ways to engage their employees and maybe even their customers can also find unique ways to be inspiredby the game for their own programs. In just a few short weeks, some niche programs have been created for and by tech-friendly entrepreneurs as well.
Here are some examples of how Pokemon Go can be a winner for your organization:
Pokemon tours. Consider them safaris, only instead of bagging big game or mounting a costly hunting or photography expedition abroad, your company can help people track down Pokemon monsters in a specific area. You can perform the services of a local guide who shows the best places to catch the best Pokemons, saving players search time. Perhaps consider using lures, which can even attract more creatures to your area, or play an outfitter role and bring along battery chargers, water and other treats that can help serious explorers.
Pokemon for singles. Since Pokemon chasing can be either a social or a solitary experience, businesses are already finding ways it can connect people in other ways. Dating services are already being created, which can match people directly based on their basic profile info or use algorithms for more complex connections. A service can help couples connect for Pokemon-searching expeditions. The fact that most Pokestops are in public locations is also another plus for a blind date experience.
Fitness. A company can easily bring the fun of Pokemon Go into their corporate wellness programs, since the app keeps track of details such as locations visited and distances covered. Employees can show on their devices how many kilometers they covered over a certain period of time, and perhaps receive prizes. Or, a program can be modeled off the same concept: An organization can create other stops through their community with their own branding and also encourage people to visit them – and perhaps bring back photos as proof. A program can also include different distances to cover to be eligible for certain incentives.
Related services. Since high numbers of people are playing Pokemon, businesses can find other ways to recognize and reward this. It doesn't have to be as obvious as "all active players get a discount," but if you're a business that depends on walk-in traffic such as a retailer or hospitality business, you can use the experience to bring people into your business. Maybe an employee who knows how to play the game can have a lure activated all through the lunch hour, but in the back of the establishment, not the entrance. This will encourage people to come in and sit down and, hopefully, buy something. A free charging station or making your location a gym might be other draws.
LAN Infotech is the trusted choice when it comes to staying ahead of the latest information technology tips, tricks and news. Contact us at (954) 717-1990 or send us an email at sales@laninfotech.com for more information.
LAN Infotech is a Microsoft Cloud Services Provider, IT Managed Support company and a leader in helping law firms, nonprofits and medical organizations deploy cloud solutions, manage computer networks, keep data protected and top technology management company. Businesses like yours need technology support to run highly-effective organizations.