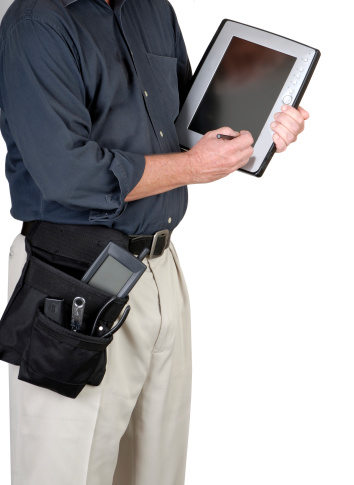 When it comes to signing a document electronically, most people struggle with the hassle of signing and scanning the document. Did you know there's a variety of other ways to sign documents electronically? Here's 4 apps to sign documents via your smartphone or web browser:
1.     HelloSign Chrome Extension
If you receive most of your documents through email, the HelloSign Chrome extension is a convenient way to sign them and send them back to the sender. The extension is integrated into your email inbox and enables you to sign PDFs received through Gmail. If you have an Android or iOS device, download the mobile HelloSign app.
2.     DocuSign App for Android
If you have an Android device, install the DocuSign app to import documents from Dropbox or email and sign them on your phone, then send the document back to the recipient. DocuSign is available for free, however, you can choose a premium account for additional business-related features.
3.     SignNow App for iOS
If you have an iPhone or iPad, install SignNow to import documents from Dropbox or email and sign them on your mobile device, then send the document back to the recipient. SignNow allows you to sign up to 5 documents a month for free. If you want to sign more documents, use a premium plan.
4.     SIGNificant Signature Capture for iOS and Android
SIGNificant signature capture is a free app for both iOS and Android devices. If you want a full-feature app, download SIGNificant Signature Capture to sign documents on your smartphone using your finger or a stylus.
Keep Security in Mind
While signing documents electronically is extremely convenient, there may be some businesses that don't accept electronic signatures. For those businesses that do accept electronic signatures, these apps will help you save time and effort compared to signing and scanning documents, however, remember to keep security in mind. If you're signing a sensitive document, it's wise to print it out and sign a paper copy instead of sending the document over email.
For more ways to sign documents electronically, give us a call or send us an email. We can help you choose the best electronic signature option for your unique needs.
LAN Infotech is a Microsoft Cloud Services Provider, IT Managed Support company and a leader in helping law firms, nonprofits and medical organizations deploy cloud solutions, manage computer networks, keep data protected and top technology management company. Businesses like yours need technology support to run highly-effective organizations.