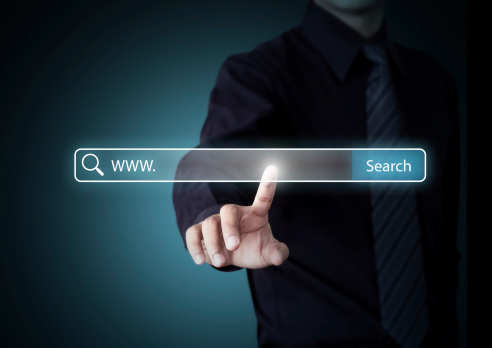 Search Engine Optimization, or SEO, is a collection of tactics that help to rank your business website in the first positions of a Google search.  There are many elements to developing a solid SEO strategy, but the following are five tips to help get you going.
Link Your Sites. It's helpful to link your social media sites together. This way, potential clients who may be following you on Facebook or Twitter, can also find you on LinkedIn. Make sure your social media sites are up-to-date, and easily accessible.
Don't Try To Trick Your Readers With False Followers.  Your potential clients are likely aware of SEO tactics that cheat.  For example, if you have thousands of (fake) followers on Twitter, but only 200 tweets, they'll know that you've manufactured these followers. Instead, provide quality content that's interesting to your prospective clients that they'll share with others.
Blog About Your Business.  Consistently create blogs that point back to your business. This will remind your prospects that you're there, and experienced in what you do. Be sure to promote your business with news that will interest them, not news about your business.  Readers who return to your site for information will increase your Google rankings. Don't go for more than a few days without blogging, because your prospects may forget about you.
Pay Attention To Trends. Define what's attracting readers to your site, or the opposite.  Repeat what works, and drop what doesn't. Plus, don't fill your content with meaningless keywords.  Google will question these, and drop your site in their rankings.
Switch Up Your Content.  If your website is full of long, boring articles, you won't attract readers. Plus, don't overwhelm your readers with long, lengthy text.  Break it up with visuals, photos, graphs, videos or podcasts.  Keep your readers interested and they'll keep coming back.
Your SEO results should improve if you simply follow the tips provided above. However, as mentioned, there's a lot more to know about Search Engine Optimization for your website.  LAN Infotech can help.  Call (954) 717-1990 or email us today at sales@laninfotech.com and book your no obligation business website review.
Do you want your site to show at the top of a Google Search?  Then contact LAN Infotech.  We help Fort Lauderdale businesses get noticed.  We boost their site rankings with quality SEO content and visually appealing websites that attract, and keep readers.   Call (954) 717-1990 or email sales@laninfotech.com, and we'll show you how. 
LAN Infotech is a Microsoft Cloud Services Provider, IT Managed Support company and a leader in helping law firms, nonprofits and medical organizations deploy cloud solutions, manage computer networks, keep data protected and top technology management company. Businesses like yours need technology support to run highly-effective organizations.