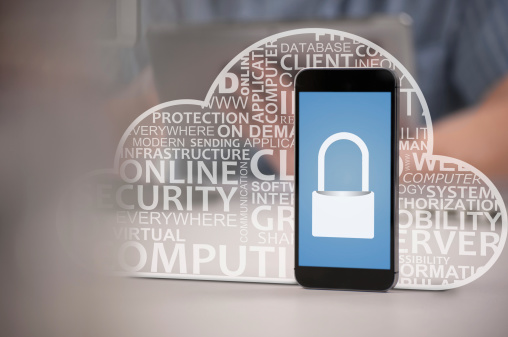 The level of risk for smartphones grows increasingly as the number of devices utilizing the system increases. Here are tips to avoid 6 common risks for your device.
The risk of a single device is the risk of the entire corporate system. The level of risk for smartphones grows increasingly as the number of devices utilizing the system increases. It is not enough to install partial protection, full-on firewalls and back-ups are necessary to ensure the safety of information on your network.
Below are 6 common risks for devices and tips on how to avoid them.
1. The risk of people
As more and newer feature become available to smartphones, its vulnerabilities also increase. Security risks become more and more innovative that it's not enough anymore to simply ask people to be 'alert' or 'careful.' There is an immediate need to create policies that cater to the introduction of devices into the organizations network. Policies safeguard the business and teach people to be more vigilant about the work they do, and how they do it.
2. The risk of loss and theft
Mobile devices are prime targets of theft as they could easily be snatched and hidden. The loss of a device could lead to impetuous risks of security breach and information leaks. Consider no place as a safe place for your mobile devices so always lock your phone with a strong, unique password.
Even without the device itself, the network is still open game for attackers to take advantage. This is why it is advisable to use Mobile Device Management features that can remotely lock your phone and clear it of data.
3. The risk of apps
The number of available apps steadily increases every day. They are ideal carriers of malware as they are accessible, making it easy for your phone or device to be infected. Some devices now comes with isolated app sandbox, which disables apps to access the system, your data, and other apps installed. It is important to check the app provider and see the policies they have in place that safeguards it from malware attacks. If you are unsure, you can restrict the apps that users download with a private corporate app store.
4. The risk of dodgy downloads
Not all smartphones have hardened handsets to safeguard the device against malicious downloads. Make sure to place measures on your phone against malwares and viruses, and be more mindful when browsing with your device.
Some of the safeguards you should check are:
Unified Extensible Firmware Interface (UEFI) and Secure Boot. These ensure that only trusted sofwares are loading upon startup.
Trusted Boot. This keeps your operating system components and drivers untouched and free from viruses and malware.
System and app integrity. This makes sure that all system software and apps are licensed and credible.
Layout randomisation (ASLR) and data execution prevention (DEP). These help ensure that malware cannot be introduced into a device's memory.
5. The risk of Wi-Fi and public networks
Data transfers are major breeding grounds of malware even if your device and network is secure. File sharing in public networks can introduce risk to your otherwise clean device. It is best to use Information Rights Management (IRM) to encrypt sensitive information and prevent unauthorized sharing. You can also back up walls with secure Wi-Fi and VPN access.
6. The risk of multiple devices
Multiple devices require multiple protections. To push the challenge further, different operating systems also pose different vulnerabilities that you need to individually address. Smartphones act as connections to business systems and cloud applications, thus, encouraging growth of level of risk. When a device is compromised, the data of the entire business is compromised. Having a limited number of devices to your network is the best way of ensuring that your system is safe.
Have questions about mobile security?  LAN Infotech are your trusted mobile security experts. Phone us at (954) 717-1990 or email us at sales@laninfotech.com.
LAN Infotech is a Microsoft Cloud Services Provider, IT Managed Support company and a leader in helping law firms, nonprofits and medical organizations deploy cloud solutions, manage computer networks, keep data protected and top technology management company. Businesses like yours need technology support to run highly-effective organizations.