Over the past year, you've probably read at least one story about a major company suffering a data breach. Maybe you read about Sony's data leaked all over the Internet, or heard news of payment card information stolen from Target or Home Depot. Cybercrime is certainly on the rise, and it's now considered the No. 1. Threat by the U.S. Intelligence Service today, taking the place of terrorism.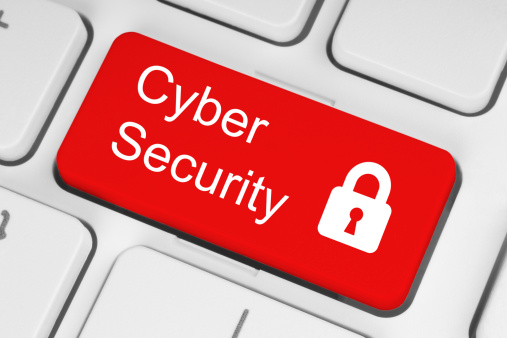 But all these stories are always about big-name corporations suffering data breaches. Surely it's not something you need to be worried about for your business, right?
Think again.
Businesses of ANY size are at risk from cybercrime. In fact, smaller businesses are MORE likely to be targeted. In 2014, small businesses made up over 35% of all victims of cybercrime.
Why? It's simple: Cybercriminals expect you won't have the necessary defenses to stop them. And they're probably right. If you don't take your IT security seriously, it can be trivially easy for someone to access your network and steal your sensitive data.
But why would hackers want data from a small company? Lots of reasons.
Most people use the same password for many services. If hackers can get one username and password, they'll try it on other services to see if they can break in. One breach always leads to more breaches.
Cybercriminals only need a little bit of data to start stealing your identity. A username or password can lead to getting your birthdate, your SSN, your bank information, and more.
Your computer itself could be the prime target. Many cybercriminals plant malware on compromised computers that they use to send out spam and infect other systems. You could be part of a cybercrime plot and not even know it.
And you may not experience the results of a data breach right away. Recently the company Sally Beauty Holdings Inc. announced that they'd been hit by a credit card breach (2nd in 2 years according to the Winnipeg Free Press). Initially they'd been targeted by cybercriminals back in March 2014, when some customers noticed their accounts were being used for fraudulent purchases. Years can go by after a single data breach before the problem is noticed.
You cannot take IT security for granted. You could be compromised already and not even know it, and all it takes is one data breach to cost your business everything – money AND reputation.
LAN Infotech is the go-to name in IT security. Our team stays on top of new developments in IT security so our clients are always protected against whatever threats the future may hold. By turning to us to protect your livelihood, you can rest easy knowing your business is well-prepared for whatever comes your way. Contact us at (954) 717-1990 or sales@laninfotech.com.
LAN Infotech is a Microsoft Cloud Services Provider, IT Managed Support company and a leader in helping law firms, nonprofits and medical organizations deploy cloud solutions, manage computer networks, keep data protected and top technology management company. Businesses like yours need technology support to run highly-effective organizations.