There are exciting new benefits coming for Microsoft Office 365 users, as Microsoft is releasing new, innovative, built-in tools at no extra cost.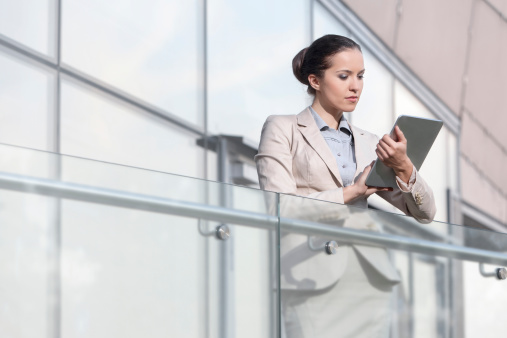 Built-in MDM (mobile device management) is available on Office 365 Business, Enterprise, EDU and Government plans. It's no secret that the way we do work is evolving, and users are relying increasingly on their personal devices to complete tasks. Businesses are implementing BYOD (bring your own device) policies towards phones, tablets, and laptops, and MDM helps to ensure that those devices are secure and effective.
According to the Forrester research group, only 55% of decision-makers believe that their company has effective security policies and sufficient tools.
With built-in MDM, you gain the power to create and deploy security policies for your devices via the Office 365 admin center. Currently, built-in support on Office 365 includes IOS, Android, and Windows Phones.
What functions and features can you look forward to?
Conditional Access:
You have the power to add restrictions to your documents, so they never fall into the wrong hands. For example, you're able to set up security policies that ensure Office 365 corporate email and documents are only accessible through company-approved mobile phones and tablets.
Device management:
Features like pin-lock and jailbreak detection are designed to keep unwanted users from accessing data on your device. Plus, when an employee leaves your company, you're able to easily remove Office 365 data from their devices.
Selective Wipes:
You don't have to do a complete wipe, either; you're able to remove Office 365 company data from an employee's device while leaving their personal data in place.
With the release of Windows 10, Microsoft is offering exciting and effective new MDM features. Built-in MDM for Office 365 is just the beginning, though. Tools such as Microsoft Intune and EMS (Enterprise Mobility Suite) will require a subscription and provide advanced mobile and PC device management.
Get a better grasp on your technology and improve the mobility and security of your workforce with MDM features built into Office 365. Get in touch with LAN Infotech at sales@laninfotech.com or (954) 717-1990 to learn more.
LAN Infotech is a Microsoft Cloud Services Provider, IT Managed Support company and a leader in helping law firms, nonprofits and medical organizations deploy cloud solutions, manage computer networks, keep data protected and top technology management company. Businesses like yours need technology support to run highly-effective organizations.