Has Your Business Fallen Behind Because Of Outdated Technology?
As many are aware, the face of Information Technology is always changing. In hopes of finding the next groundbreaking innovation for business consumers everywhere, the market continually pushes the boundaries of current technology. For a business owner, it can be difficult to keep up with it all; other factors in your business' operation will take precedence, and so it's very easy to fall behind.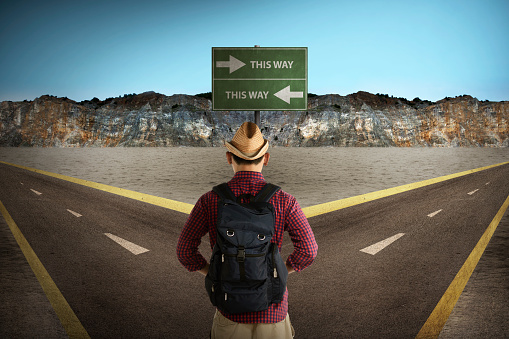 Are you struggling to keep your Fort Lauderdale business relevant with the latest trends in IT? For effective IT consultation, contact LAN Infotech today at (954) 717-1990 or sales@laninfotech.com. 
To maintain a relevant grasp in the current IT market, keep the following trends in mind as you chart your business' next step in tech: 
Cloud Computing: While the Cloud is currently a ubiquitous part of both business and consumer environments, the most important selling point right now is ease of transition. The World's best Managed Service Providers (MSP) are focusing on providing a fully streamlined migration to Cloud technology for their clients in order to avoid downtime, data loss and other pain points of the transition process.
Automation: Though not a new concept in technology, automation is nonetheless a crucial part of optimal MSP service in today's market. By equipping their clients with dependable automated processes, MSPs are able to remove the unpredictable nature of human error from monitoring, backups, and more.
Virtual Storage and File Sharing: Hardware reduction is another hot topic in the IT industry, with virtualization services quickly gaining popularity among users. The new Transporter 75 (Connected Data) offers a simple way to share large files over the Internet, with automatic file replication and storage capability that makes collaboration a simple process for users.
Remote Monitoring and Management: It's also important to provide easy access to, and control of, the devices a client uses. In September, Continuum announced that it has incorporated Intel®vPro™ technology into its RMM platform. This provides partners with free access to optimized lights out management solutions including Remote Power Management capabilities as well as Keyboard, Video & Mouse (KVM) control. With these new features, MSPs can perform all PC asset maintenance and repairs remotely, regardless of whether the device is powered on or not.
Portals:Simple alignment and liaison continue to be a driving force in MSP adoption as well. In March, Global Convergence launched a managed services program that allows partners to bring together hardware, software and vendor-maintenance into a single package.
Professional Services Automation: On top of tech that allows users to communicate and collaborate with more efficiency, business owners have also begun to favor tech that makes their specific tasks easier to accomplish. In June, Tigerpaw Software launched the latest version of its PSA platform, which offers users a business intelligence Matrix tool, centralized billing, and the ability to send out the same contract simultaneously to any number of accounts.
Compliance Assistance: Businesses operating in regulated industries will always be looking for tech that makes compliance a simpler matter. In June, RapidFire Tools unveiled a new module that develops the reports needed by any retailer that accepts credit and debit card payments. With this tool, MSPs can evaluate merchants' compliance according to Payment Card Industry security requirements, and then address related vulnerabilities as need be.
MSP for Skype:As soon as Microsoft unveiled Skype for Business, it was only a matter of time before MSP solutions designed specifically for that service hit the market. In March, Carousel Industries launched a comprehensive package that allows clients to identity incorrect network settings and utilization, view Skype A/V analytics, and review performance trends and reports.
Windows Azure: As with Skype, it wasn't long after the launch of Azure that companies began offering support packages for new users. Several such companies, including CDW, Cosentry and others began offering Azure-based services in early 2015, soon to be followed by the rest of industry.
Support For Cloud, Apps and Software All-In-One: The key to staying ahead of tech trends is to choose an MSP that applies the key principles of service to the newest innovations on the market. That means making new tech like the Cloud, Software-as-a-Service (SaaS) and DevOps basic components of the business model.
Don't fall behind your competitors with faulty IT! Contact LAN Infotech today at (954) 717-1990 or sales@laninfotech.com for more information about our industry-leading IT solutions and how they can help your business stay relevant. 
LAN Infotech is a Microsoft Cloud Services Provider, IT Managed Support company and a leader in helping law firms, nonprofits and medical organizations deploy cloud solutions, manage computer networks, keep data protected and top technology management company. Businesses like yours need technology support to run highly-effective organizations.