Sometimes the best way to radically boost the bottom line is to transform the business itself.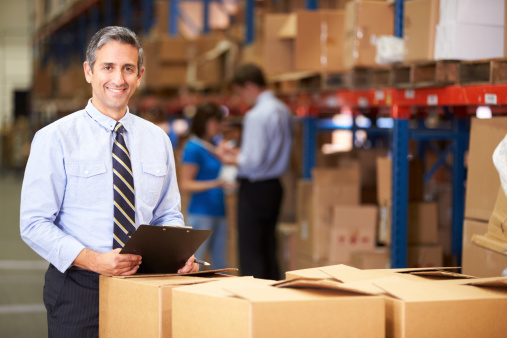 Many companies operate in a reactive state. When a problem arises, they fix it, implementing new policies and procedures if necessary. If an expansion opportunity appears, they expand, building out the organizational and operational infrastructure already in place. There's a problem with this tried and true approach; over time, the growing pool of policies and procedures builds up to a point where they may actually be inhibiting more than helping. The largest gains, sometimes, lie in re-engineering the organization itself.
Business transformation is a massive undertaking with a potentially huge payoff. The goal: radically change performance by altering behavior and capabilities throughout an organization. A company's underlying digital infrastructure is an essential place impactful transformation can be made.
The traditional model of enterprise architecture puts IT as an independent organizational entity providing services that other business units utilize. In-house applications are developed and maintained to serve corporate needs. This centralized, tightly controlled computing model worked well for many years, but it's not as effective anymore.
The cloud, big data, mobile computing, and the internet of things are just a few of the new realities that are changing everything. Traditional enterprise architecture doesn't naturally embrace the opportunities new technologies like these bring. The end goal of digital transformation is to overcome the internal silos that tend to make an organization reactive rather than proactive in adopting new technologies and open the doors to profound change.
Three core areas to explore for opportunities for radical transformation include the customer experience, operational processes, and business models. Each of these is ripe with opportunities. It's helpful to research online for innovative ways companies in your industry are leveraging digital tools in small and large ways to change them.
For example, social media, digital media, and analytics can be leveraged in new ways to increase customer understanding. Some companies are using tablet computers to transform the sales experience or change the process of checking into an office for an appointment. Others are using Twitter to respond to customers quickly without requiring them to call or come to the business premises. Even more companies are offering self-service via digital tools.
Organizations that are built to plan for change, accept change, and implement change are the ones that will thrive in this new environment. Accomplishing this often means upending the current organizational structure. A significant change to consider is putting in place a "chief of innovation technology" to inject innovation into the organization and manage the transformation. This person is charged with leading the cultural change within the enterprise and is ultimately responsible for IT procurement and the forced obsolescence of aging technology.
Digital transformation isn't an overnight process. It's something that organizations work through in a building-block fashion. The first step is accepting that it's okay to upend the existing processes and replace them with something new and better. Then begin to create a strategy to realign the organizational mindset and flow to look to change as a source of new opportunities and remove barriers to adopting new technologies. Create an internal mindset with a taste for innovation and processes that support it. This is the kind of change that has the power to lift the bottom line and improve product and service delivery at the same time.
LAN Infotech is a Microsoft Cloud Services Provider, IT Managed Support company and a leader in helping law firms, nonprofits and medical organizations deploy cloud solutions, manage computer networks, keep data protected and top technology management company. Businesses like yours need technology support to run highly-effective organizations.