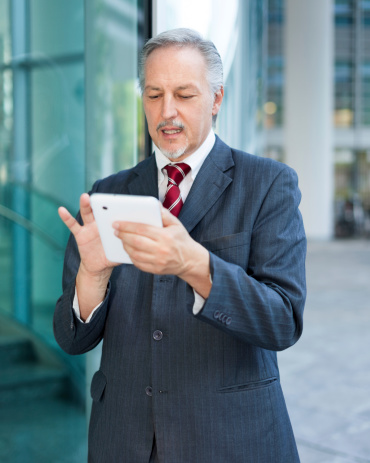 More law firms are switching to cloud services in today's mobile world. There are both positives and negatives to switching physical data to a third-party. Ultimately, only you can decide what's best for your firm and your clients.
Lawyers will now have the range to leave the office and have a client's information accessible from their phone or laptop. It won't matter if you are at home, on the road, in court or in a meeting, because you will still have access to court files.
Any changes made to a document provide other partners with a notification to see those changes in real-time. Lawyers will have an easier time planning meetings because the cloud system's up-to-date calendar will keep you organized and punctual.
Cloud services can provide unlimited document storage and sharing capabilities. They also provide less expensive data security that is reliable and effective. With the cloud services, you can easily recover files that may have been lost or compromised.
Possible negatives to consider using a cloud service are breach of data could possibly put a client's information at risk; attorneys must return the information after they leave the firm; and you must abide by your state bar associations regulations.
Using a trusted cloud service and applying protections in a services contract are worth obtaining before you move your data to the cloud.
According to americanbar.org, popular cloud systems are used for time, billing, and invoices; electronic signatures, case and client management; document management; encrypted email and document exchange; online document storage backup; virtual law office services; and remote access.
The following services are popular and affordable for law firms interested in switching to a cloud service. Bill4Time provides time and billing services, as well as invoicing and accounting. RightSignature provides 256-bit SSL and it privatizes data. Advologix PM organizes group calendars and activity management. Mozy is a reliable online backup service. There are more services available to law firms, but you will have to research which ones fit you best.
There are many benefits to using a cloud system at your law firm. It is best that you research and become well informed before purchasing a cloud service. For more information, call our number (954) 717-1990 or email sales@laninfotech.com.
LAN Infotech is a Microsoft Cloud Services Provider, IT Managed Support company and a leader in helping law firms, nonprofits and medical organizations deploy cloud solutions, manage computer networks, keep data protected and top technology management company. Businesses like yours need technology support to run highly-effective organizations.