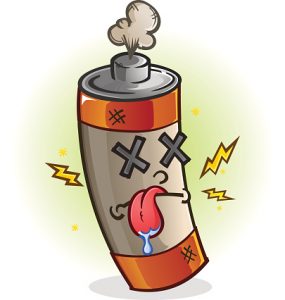 You Can Get Double the Battery Life on Your Smartphone
Yes, it is fast becoming possible to get double the normal life out of your smartphone battery. Some models of smartphones are already featuring lithium ion batteries, such as iPhone 6. But, are there ways to currently get more battery life out of your smartphone's power supply? You could look into it, but it would be much wiser to wait a few more months and get the new Android, Galaxy, iPhone 7, and other smartphones and wearables which will feature the longer-lasting batteries by 2017. The current iPhone 6 has a lithium battery that provides 1.8 amp hours of usage. The new lithium battery is slated to be able to offer 2.0 amp hours at half the size.
The New Lithium Batteries
Many new-generation smartphones carry the high-powered lithium batteries, which reduces charge time and extends battery life. This is partly why everyone is out to get the new Android, Galaxy 7 or iPhone 7 mobile phones. The new lithium ion battery uses the same battery technology that electric car batteries use, and as creator Qichao Hu of MIT and Solid Energy told MIT News, "With two times the energy density, we can make a battery half the size, but that still lasts the same amount of time as a lithium ion battery. Or we can make a battery the same size as a lithium ion battery, but now it will last twice as long."
Solid Energy: The Future of Cars and Phones
Switching out the more common battery anode material of graphite for the very thin lithium metal foil means that the new mobile phone batteries can store more ions, have more energy capacity, and are safer to use. They also recharge and hold a charge better than anode graphite batteries. Hu's SolidEnergy team won top prize at the MIT Entrepreneurship Accelerator Contest, and was a finalist for the MIT Clean Energy Prize. Hu and his team plan to do for smartphones what they are doing to make electric cars and drones much more energy efficient.
Main takeaway points on the new lithium ion smartphone batteries:
SolidEnergy plans to release the new lithium ion battery for use in drones in November 2016, and for smartphones and wearables by early next year. Electric cars should see them by 2018.
This new lithium battery could have world-changing consequences for the electronics market.
The new ultra-thin lithium ion battery is high-capacity, offering double the power and charge capacity than current graphite battery standards.
Game-Changing Innovations
Although researchers have been trying to engineer a rechargeable, more powerful lithium metal battery for decades, it is only thanks to the innovations of Hu and his team, having broken new ground in the area of meeting both power and safety requirements for such a small, portable high-powered battery. Extremely thin metal foil that's one-fifth the thickness of a traditional lithium metal anode is a big player in being able to bring such a product to the marketplace in phones, drones, cars, and likely more power tools, devices, and electronics. Elon Musk of Tesla Cars is one of the first to acknowledge the giant possibilities of the SolidEnergy lithium metal battery. Tesla plans to release an electric car with a 500-mile range by 2025, likely using the SolidEnergy battery technology.
Consult Your Trusted IT Services
If you have further questions about the lithium ion battery and how it will power mobile phones longer and better, LAN Infotech is the leader in providing managed IT services in Fort Lauderdale.  Contact our expert IT staff at (954) 717-1990 or send us an email at sales@laninfotech.com, and we will be happy to answer your questions.
LAN Infotech is a Microsoft Cloud Services Provider, IT Managed Support company and a leader in helping law firms, nonprofits and medical organizations deploy cloud solutions, manage computer networks, keep data protected and top technology management company. Businesses like yours need technology support to run highly-effective organizations.