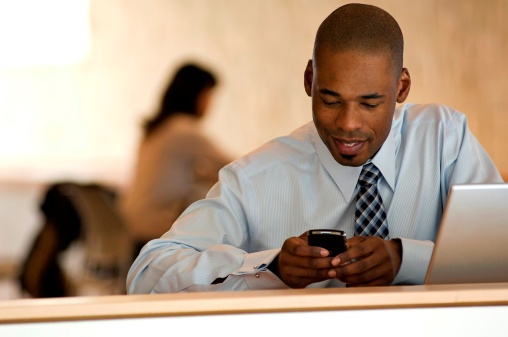 Privacy! Something that has almost disappeared in today's online world. But it's absolutely crucial to maintain as much electronic privacy as you can, especially when you're running a business connected to your mobile devices. Apple iOS 8, the latest version of Apple's mobile operating system that powers the iPhone and iPad, presents a lot of great options for business owners to use their mobile devices for business work, but you've got to be careful that you know what you're getting into.
As your team of trusted information technology specialists, we have identified seven privacy settings that you need to IMMEDIATELY enable once you make the switch to iOS 8.
IOS 8 offers a number of great new features tied to your location. It also has new privacy settings that allow a user to limit how long information is stored for, such as message expiry features and private browsing settings.
The minute you download and setup IOS 8, before you do anything else like installing applications, syncing data, or customizing your device, you need to immediately enable and lock down these important privacy settings:
Limit applications from tracking your location: Many applications will ask to use your location and run in the background. This means it continue to track your location even when you are not using the application. When you get the message asking if you would like the application to track your location even when you are not using it, select DON'T ALLOW.
Stop applications from accessing or uploading data: Contacts, email, calendar, and even your photos are often very personal. You can allow some apps on your phone, such as Twitter, to access this information to give you related alerts and updates, such as when a colleague sets up a Twitter account. Problem is, that means these services are uploading your personal information to their servers, which could lead to an invasion of your privacy. Turn this off. Go to SETTINGS | PRIVACY, select each app, and swipe off.
Enable "FIND MY IPHONE": If you ever lose your iPhone or iPad, you can normally find it again with the "Find Your iPhone" app. It displays your phone's location on a map, which can be handy when stolen. Here is how you can turn this feature on: go to SETTINGS | iCLOUD | FIND MY PHONE. You will need your device password to authorize this. Another very cool related option is the SEND LAST LOCATION feature that sends a message to Apple when you have 1% battery left. Makes it handy to start tracking down a device that's lost all power.
Set iMessages, Video, and Voice to expire: Now, this is a great feature! New to iOS 8, when messages are sent thru the iMessage network, you can set how long you would like to keep these messages. Great, because if you lose your phone you can set messages to expire preventing people from browsing through your message history and invading your privacy. Go to SETTINGS | MESSAGES | KEEP MESSAGES and select the time you wish to keep your messages. You can also select Audio and Video messages as well.
Turn off Sharing of your location: A handy-dandy feature for some apps that let you connect with people, but it can also be a way for you to be tracked down by people you'd rather not see. If you would like to turn this off, go to SETTINGS | PRIVACY | LOCATION SERVICES | SHARE MY LOCATION. You can disable it, or you can elect to share with other device locations connected to your iCloud account.
Turn off iPhone Location Tracking: Some networks track your location for advertising and location alerts or enhancing your cell coverage. This can suck dry your battery in no time. To turn this off, go to SETTINGS | PRIVACY | LOCATION SERVICES | SYSTEM SERVICES and select which services you would like to disable. Keep the FIND MY IPHONE service enabled.
Limit Advertisers Tracking You: With iOS 7 and iOS 8, Safari (Apple's Web Browser) had some serious upgrades done. One of the key areas was related to advertising and the tracking and monitoring of your location. Like all the other location tracking settings, you'd be best off saying "no," but it's very tricky to find and it not in the Safari settings. Head over to SETTINGS | PRIVACY| ADVERTISING and enable the LIMIT AD TRACKING feature. Make sure you select the RESET ADVERTISING INDENTIER option and accept any prompts.
Before you update your iPhone or iPad to iOS 8, give your mobile computing experts at LAN Infotech a call. We can help with all your iPhone and iPad questions or concerns. Call us today at (954) 717-1990 or email us at sales@laninfotech.com.
LAN Infotech is a Microsoft Cloud Services Provider, IT Managed Support company and a leader in helping law firms, nonprofits and medical organizations deploy cloud solutions, manage computer networks, keep data protected and top technology management company. Businesses like yours need technology support to run highly-effective organizations.