Verizon recently published its most recent Data Breach Investigations Report, referred to with the acronym of "DBIR". The telecommunications giant releases this digital security report on an annual basis. It is widely read by corporate executives, IT personnel and digital security experts across a myriad of industries.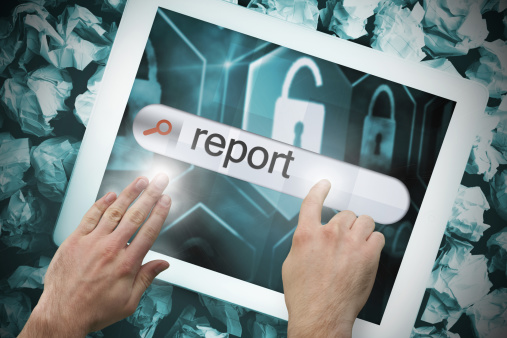 DBIR Basics
Verizon gathers data from its internal investigations performed as a component of what the company calls "incident response engagements." Data is also collected from other sources like third party contributors in various industry, government and academic realms. This study is widely lauded for its massive scope, attention to detail and utility. Businesses of all varieties can benefit from reading Verizon's DBIR. The information presented in this study empowers corporate leaders and the heads of other organizations to make critically important decisions regarding where and how to focus their digital security efforts.
Key Information From the Most Recent DBIR
The latest version of DBIR revealed a number of important facts and statistics. Verizon found that digital hackers have keyed in on financial services companies. Over three-quarters of digital attacks originated from outside of the targeted organization. DBIR states that the primary motivation for hacks and malware is money. Three-quarters of these attacks were performed in an attempt to obtain financial gains. The remainder of the attacks were motivated by either government or corporate espionage.
The good news is that server attacks have decreased from 50 percent in 2009 to below 40 percent in 2015. Yet digital attacks on laptop and desktop computers have increased from below 20 percent to nearly the total amount of server attacks in the above referenced time period. In terms of software security, DBIR notes that Adobe products fall prey to exploitation much faster than programs created by other software companies. Microsoft ranked second in terms of susceptibility. The report also states that human beings, rather than computer hardware or the data stored on it, are being targeted at a higher rate than in the past. The percentage of human beings as direct victims has jumped from below 10 percent in 2009 to over 20 percent in 2015. Digital attacks on people range from impersonations to phishing and malware. The number of impersonation attacks has increased dramatically over the past year. Hackers will pose as corporate executives and request that high-ranking co-workers make wire transfers to a new bank account.
The Growing Popularity of Ransomware
The report went on to state that ransomware is an emerging threat that will likely be around for the next year or longer. This style of digital attack is quite lucrative as it freezes a user's computer or an entire company's network until a ransom is paid to the hacker. Once the money is paid, user access is reinstated and the hacker moves on to the next victim.
Phishing Attacks
The latest DBIR also states that digital attackers have increased their reliance on phishing, a tactic that should gravely concern non-retail businesses. Almost 90 percent of phishing attempts were conducted by organized crime syndicates. Less than 10 percent of the phishing attacks were state affiliated. The vast majority of phishing messages steer victims toward downloading malware. Once downloaded, the hacker uses this malware to access the victim's computer system. A total of eight million pre-planned phishing tests were performed. Targeted individuals opened nearly one-third of these messages. Just over 10 percent proceeded to click the virus-laden link or attachment.
LAN Infotech is the trusted choice when it comes to staying ahead of the latest information technology tips, tricks, and news. Contact us at (954) 717-1990 or send us an email at sales@laninfotech.com for more information.
LAN Infotech is a Microsoft Cloud Services Provider, IT Managed Support company and a leader in helping law firms, nonprofits and medical organizations deploy cloud solutions, manage computer networks, keep data protected and top technology management company. Businesses like yours need technology support to run highly-effective organizations.