7 Ways for Small Businesses to Connect More Deeply with Their Communities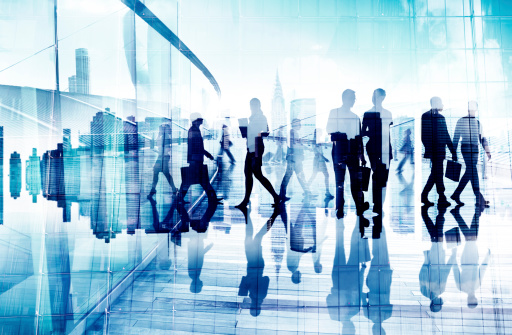 Are you looking for the means to get more involved in the community, but aren't quite there yet? Community involvement can be a challenging prospect for smaller businesses that are focused on growth and don't have a lot of time or resources to tackle community projects as well. That's why LAN Infotech formed a list of several community initiatives that provide dividends both for your area and your business. Take a look!
1. Economic Analysis Meetings
A growing trend among many growing communities is a switch from traditional Chamber of Commerce-like meetings among local businesses, to a more active format focused on specific economic topics. Financial analysis sessions are one of the most popular versions of this approach, where business leaders gather to examine a different aspect of local economics with each meeting. Popular subjects include housing growth, re-zoning options, the impact of new construction or city plans, growing industries entering the area, and similar topics where specialists can provide real, actionable content and forecasts for the coming year. Ideally, every business gets to be involved in the analysis that they specialize in, although third-party presentations and reports also have a place.
These meetings can also target specific issues or solutions of interest to the greater community. The National Small Business Week is an excellent opportunity to raise the option of such a targeted meeting that provides hard data instead of just "meet and greet" opportunities.
2. Classic (Reinvigorated) Festivals
There is still a place for the traditional festival, which continues to hold several significant advantages! First, they remain immensely across all types of communities and occur in every season, which multiple festival-like events happening throughout the year.
Second, getting involved is easier than ever. Today's festivals tend to be very business and commerce-friendly, focusing much more on vendors and on-site events than parades or speeches. For B2C companies, this provides plenty of opportunities to develop a mobile stand or truck to sell their goods (as long as costs are kept in line, a constant challenge when targeting festivals like this). For B2B companies, there's potential for sponsoring events and opening up business spaces as venues.
3. Community Projects and Volunteering
Most growing companies eventually consider volunteer projects in their community. We advise you to do this sooner rather than later! There are more benefits to participating in community projects than you may think. It's a great way to give direction to a fledgling company, to explicitly say, "We want to benefit the community as part of our overall mission." This approach is very appealing to young workers, and helps open opportunities and partnerships that may not otherwise be available. Don't underestimate buy-in from your own team!
4. Unique Sport Sponsorship
Sports sponsorship can get lazy, but we're not suggesting a lazy, distant-banner approach here. Instead, get actively involved in local sports. They are community gatherings of a diverse selection of people who already tend to practice loyalty – why not tap into that? More creative methods of sponsorship include giveaways and contests, special in-game events or quizzes, sponsoring decals or food, and similar endeavors. We suggest asking local teams what sponsor opportunities they have, because they think a lot about this!
5. Ongoing Partnership with Local Nonprofits
Instead of only doing general community volunteering, consider a long-term partnership with a particular local nonprofit. This is an excellent way to raise awareness and create ideas for integrated events where both sides benefit…and you will always have a path to community involvement, even when you're starting to run out of ideas. Pick a nonprofit that is popular but also synergizes well with your company, your aims, and what your team cares about. Nonprofits that use similar technology and social platforms have an added benefit, because it's much easier to exchange ideas and stay in contact (plus benefit from social media sharing).
6. Maintain a Hub of Information
This is one of those new methods of community involvement gaining tractions in the digital age. You create an online resource – typically a web page or social media group – designed to be a hub of information for your community and visitors. It's important that you pick a field that is not already represented online, but that appeals to a broad audience: Advice about particular hobbies, recreation, or entertainment is standard. Work with the city itself to maintain this site, and use it to both improve the community and get your name out in the web space!
7. Ongoing Education Initiatives
Continuing education is a more long-term activity, but highly beneficial for both your company and your business. Look for ways to support local schools, offer training or presentations to high schools, work with colleges when it comes internships, and similar projects. Eventually, look for ways to bring training and education to your employees to improve their own skills with opportunities they would not have been able to find for themselves. This really is an occasion where everyone can win.
If you are looking for more ideas about community involvement, don't forget about Small Business Week and the opportunities and partnerships that it encourages! This is an excellent way to get more involved in the community if you aren't sure where to start. For more information about getting involved, contact LAN Infotech of Fort Lauderdale at sales@laninfotech.com or (954) 717-1990.
LAN Infotech is a Microsoft Cloud Services Provider, IT Managed Support company and a leader in helping law firms, nonprofits and medical organizations deploy cloud solutions, manage computer networks, keep data protected and top technology management company. Businesses like yours need technology support to run highly-effective organizations.