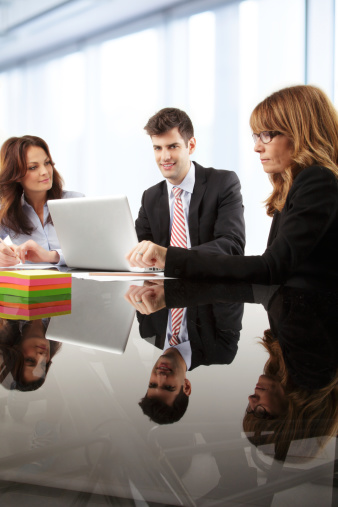 When law firms choose to outsource their IT services and support, it's much easier for attorneys to focus on their core competencies. In fact, integrating outsourced IT services can help attorneys handle and protect the overwhelming amount of data created and used.
Most law firms are beginning to realize the importance of strong data security standards. As an attorney, you have a legal and ethical obligation to maintain client confidentiality. Often, weak security standards lead to data loss and theft, which results in significant financial penalties and reputation damage.
While most law firms store and send confidential client information electronically, many law firms fail to carry out proper safeguards to protect that information. If you're worried about the confidentiality of your clients' information, an outsourced IT company can help you make sure client confidentiality using the following IT services:
1.     Data and Email Encryption
An outsourced IT company can offer data and email encryption solutions to make sure sensitive information remains confidential and secure. Encryption should be used to protect data at rest, such as data stored on laptops and PCs, as well as data in motion, such as data transferred over the Internet via email.
2.     Data Backup
Law firms typically keep client files for a variety of reasons, some of which benefit the client, while others benefit the law firm. If you don't have a backup solution in place, system failure, natural disaster, or human error can result in permanent data loss. An outsourced IT company can offer a data backup solution to make sure data is backed up and recoverable in the event of data loss.
3.     Network Security
An outsourced IT company can assess your network to reveal and address any existing security threats or vulnerabilities. In addition, an outsourced IT company can offer 24/7 monitoring to make sure security threats and vulnerabilities are handled immediately.
To learn more about our IT Services and Support, give us a call at (954) 717-1990 or send us an email at sales@laninfotech.com. LAN Infotech can design, carry out, and watch your entire IT infrastructure to make sure client confidentiality. 
LAN Infotech is a Microsoft Cloud Services Provider, IT Managed Support company and a leader in helping law firms, nonprofits and medical organizations deploy cloud solutions, manage computer networks, keep data protected and top technology management company. Businesses like yours need technology support to run highly-effective organizations.