Initially hailed as the "SMS of the Internet," Twitter has evolved into an important marketing tool that small businesses can use to connect to their customers.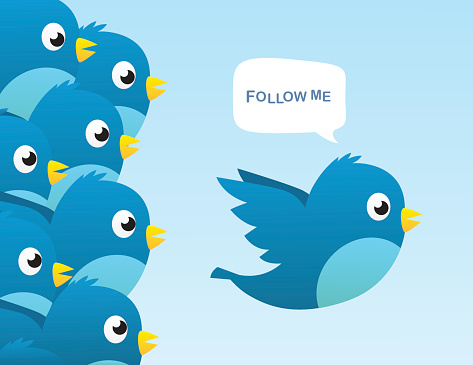 When Twitter launched almost 11 years ago, many people hailed it as the "SMS of the Internet" due to its short maximum message size and the ease with which it allowed users to communicate with each other. Few people in 2006 predicted how important Twitter would become for businesses of all sizes, but today the social networking service has established itself as a critical marketing tool for companies across industries. If your small business isn't yet taking advantage of Twitter, you are missing out on some important ways that the service can help you connect to and engage with your customer base. Here are four key ways to make the most of your business' Twitter account.
Use Twitter's search function to target new customers
While billions of tweets are sent out on Twitter each and every week, Twitter's advanced search function allows anyone to easily sift through them–which means that small business owners can quickly locate potential customers. Start by searching for tweets related to problems your business solves, and use the search option "near this place" to find only users near your business. For example, a landscaping company could look for tweets that mention "tons of weeds" or "dying grass." A polite tweet directed at the original user outlining how your business can help might net you a new customer.
Take advantage of Twitter Ads
If you already have a budget for Internet marketing, Twitter Ads is a wonderful option for putting those advertising dollars to work. This feature allows your small business to pay to get your tweets in front of a targeted audience of potential new customers. Whether you pay to promote your account generally or want to give a boost to a specific tweet, Twitter Ads can help you reach users who were not yet aware of your business' offerings.
Utilize the right hashtags for your audience
One of Twitter's most distinctive features is its use of hashtags to help categorize tweets and link individual tweets into a larger conversation. For small business owners, the proper use of hashtags can help connect your Twitter activity with a wider receptive audience. Figure out which hashtags are popular with potential customers by following influential Twitter users in your industry and paying attention to their hashtag usage.
Connect with your local community
Ultimately, the goal of small business marketing is to put your products or services in front of your local audience. By searching for and interacting with local community leaders and local business organizations on Twitter, you can give yourself a platform to reach your customer base, and you might even find local Twitter users willing to promote your business directly.
Are you worried that your small business is failing to utilize all of the online marketing tools that it should? Our experts can assist your business in navigating the world of online advertising. Contact us today at (954) 717-1990 or sales@laninfotech.com to learn more.
LAN Infotech is a Microsoft Cloud Services Provider, IT Managed Support company and a leader in helping law firms, nonprofits and medical organizations deploy cloud solutions, manage computer networks, keep data protected and top technology management company. Businesses like yours need technology support to run highly-effective organizations.