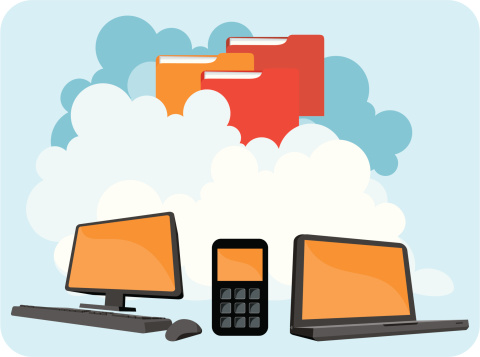 Cloud-based technologies can impact every element of your manufacturing business from logistics and partner relations to sales and marketing. These tools are often met with skepticism because they routinely defy the traditional methods of conducting those operations. However, the companies that are adopting cloud-based management platforms are discovering new and powerful ways that are changing the way that they do business.
Here are 8 ways cloud computing is changing the manufacturing industry as we know it:
Business intelligence, analytics and rules engines can be applied and updated seamlessly across the entire company. This can create an unprecedented level of systems unity and organizational cohesiveness. Everyone will be on the same page, and that page will update and apply across the enterprise. Any manufacturer who includes custom engineer, configure or build-to-order aspects in their business model can capitalize on cloud technology to unify those processes across the organization. It also will add mobility to your support structure for analytics and reporting.
Interfacing directly with your suppliers and vendors can incorporate your systems with theirs to provide a continuous flow of materials and information. Through the cloud you can create a portal to and from your suppliers to work closely in inventory and demand management. This creates an environment of real-time order forecasts and status updates, ensuring that your company is continually appraised on the resources they need to function.
Cloud-based Human Resource Management (HRM) systems create unity across manufacturing locations. This allows manufacturing companies to manage their workforce optimally and ensure they have the correct human resource allocation for all locations. HRM platforms combine recruitment, payroll, time tracking and talent management to all exist under a single unified roof.
Multi-level Enterprise Resource Planning systems grant greater efficiencies in logistical management, supplier management and material planning. Cloud-based ERP systems provide a scalable option that addresses the needs of both a smaller satellite operation as well as the enterprise as a whole. Older, non-cloud based ERP systems could not scale down to the smaller operational needs for a geographically distributed model without significant custom programming.
Customer service and support is streamlined and automated through an integrated content management platform. Cloud-based customer service systems can automatically deal with common issues and most of the logistics of running your customer-facing business aspect. This frees up your customer service workforce to deal with the more complicated issues and provides a unified context and logging system for those employees to all stay on the same page.
Marketing automation applications give your marketing team the tools to plan, execute and account for tangible results of every campaign. Marketing has always been elusive in understanding its impact on the success of the business. With cloud-based marketing applications your team can track a campaign from conception all the way to the bottom line. The promise of these marketing systems is tremendous, though many companies are still working to understand how to use these tools within the context of their existing marketing structure.
Cloud-based sales platforms unify both indirect and direct channels and track sales results against quota from the company as a whole down to the individual. Through these tools you can track and analyze the behaviors associated with every sale and gain a greater understanding of your sales performance as a whole.
The collaborative power of a unified cloud platform for new product development and introduction (NPDI) cannot be understated. Combining all the design power onto a single interface regardless of geolocation can reduce time-to-market and provide an ability to collaborate earlier in design cycles.
To learn more about how cloud computing could revolutionize your business, contact LAN Infotech by phone at (954) 717-1990 or email at sales@laninfotech.com.
LAN Infotech is a Microsoft Cloud Services Provider, IT Managed Support company and a leader in helping law firms, nonprofits and medical organizations deploy cloud solutions, manage computer networks, keep data protected and top technology management company. Businesses like yours need technology support to run highly-effective organizations.