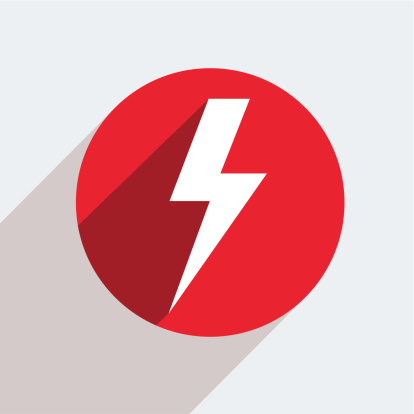 Do you remember when the Internet was text only, speeds were fast, and information was easy to get your hands on? A lot has changed in the past 15 or so years. Now graphics and animations are expected, infographics rule our online world, and knowing exactly what every one of your friends is up to and any given time is just standard operating procedure.
Guess what application all these flashy graphics tend to rely on. Pardon the terrible pun.
Flash is used by more and more sites across the Internet every day to move beyond the standard text-and-picture dynamic of old. With Flash you can see animations, watch videos, and listen to audio. Flash has become an essential service in our online world.
For many Internet browsers, Flash is an add-on service, with the exception of Google Chrome, which has Flash built-in. Flash is a free download and very easy when it comes to updating your system. Great.
But here's the thing: Flash is also very vulnerable to hacking attempts and the cyber criminals are well aware of the vulnerabilities found in Flash. That's why it's absolutely critical that you keep your Flash up-to-date on your PC or Mac. Yes, even on a Mac – don't buy into the rumors that Macs are immune to viruses and hacking, folks. Cybercriminals can target a Mac just as easily as a PC; they just require different methods, that's all.
Not sure you are running the latest version of Flash? Click here to find out.
Flash is developed by Adobe. We're pretty comfortable knowing that a leading software company like Adobe will work hard to ensure their software is constantly updated to address any bugs or security gaps. Adobe over the past few months has released new versions of Flash to address issues with malware and the odd security vulnerability.
Updating Flash is easy; you can do it using these links:
Adobe may try to offer you some additional third-party downloads. You don't need to install these add-ons (in fact, extra third-party downloads are almost NEVER worth it, so it's generally a good policy to say "no" and just download the main application you're looking for). In Firefox, you'll be invited to download McAfee security, and in Internet Explorer, you will be recommended the Chrome browser and toolbar. You do not require these third-party programs. Just uncheck them during the installation.
The Adobe Flash installation shouldn't take long at all. Sometimes it seems annoying to keep updating your applications every time a new patch is released, but trust us, it's absolutely vital to your security. It's worth the few minutes it will take out of your day to apply the update – don't risk being targeted by cybercriminals just because you'd rather play Solitaire than update Flash.
Have questions? Your information systems services team at LAN Infotech is here to help. We invite you to call us at (954) 717-1990 to send us an email to sales@laninfotech.com. Our team will assist you in ensuring you have the right version of Adobe Flash and help ensure there are no other vulnerabilities in your IT systems that a hacker could exploit.
Call us today.
LAN Infotech is a Microsoft Cloud Services Provider, IT Managed Support company and a leader in helping law firms, nonprofits and medical organizations deploy cloud solutions, manage computer networks, keep data protected and top technology management company. Businesses like yours need technology support to run highly-effective organizations.