Even if you've received notices that you can upgrade to Windows 10, you might still have some compatibility issues afterwards. Most developers of current drivers and apps do have compatibility fixes, but it's only prudent to know about the need for third-party upgrades in advance. You certainly don't want to start your Windows 10 upgrade right before an urgent report's due date and only then find out that you also need to apply a time-consuming upgrade to your printer driver.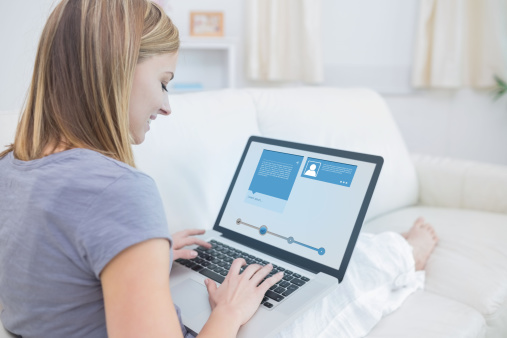 Common Compatibility Issues
According to an InfoWorld overview of Windows 10 compatibility problems, common issues include:
Older versions of popular software
Hardware drivers
Software installers
Ironically, even older versions of Microsoft products may not be compatible. Microsoft only guarantees compatibility with versions of their popular office software from Microsoft Office 2007 and beyond. Many people still rely upon their old version of Word and other Office products. Users of older versions of Adobe products may also have problems.
How to Check for Compatibility Issues in Advance
A proactive step can help you find software that won't work with Windows 10. Microsoft has a free app that checks your computer and third-party software. If you already have the "Get Windows 10" icon on your task bar's right side, simply follow these three steps:
Right click the icon, and click the option to check upgrade status to start the app
Click the menu inside the app, and then click the menu option to check your PC
See a list of potential issues on the next window in the app
What if You Still Have Concerns About Upgrading to Windows 10?
If you don't understand some items on your report or have any questions about it, you can also check the Microsoft Windows 10 FAQ page. At the bottom of this page, you can also find potentially helpful links to the official support desk and the user community. If you see a problem with third-party software, you could also check with the company that makes that software.
According to Microsoft, they handled 14 million Windows 10 upgrades within the first day and tens of millions more upgrades since then. Most known issues have been minor and resolvable, but they could still cause you some inconvenience if you need to use your device immediately after you upgrade. With that said, it's likely if you have a problem, somebody else has already posted about it or asked Microsoft support for help.
You can rely upon LAN Infotech for the latest IT news and tips. You are welcome to call us at (954) 717-1990 or email us at sales@laninfotech.com for more information.
LAN Infotech is a Microsoft Cloud Services Provider, IT Managed Support company and a leader in helping law firms, nonprofits and medical organizations deploy cloud solutions, manage computer networks, keep data protected and top technology management company. Businesses like yours need technology support to run highly-effective organizations.