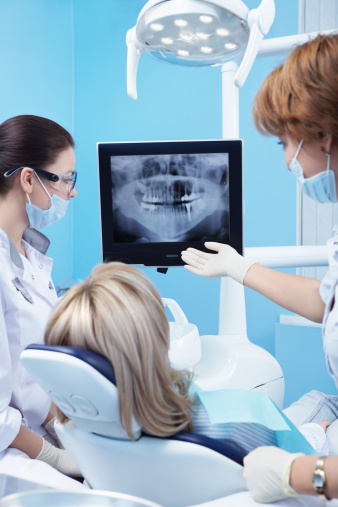 Is your dental practice running Windows XP? If so, it's time to upgrade to a secure operating system or face severe HIPAA penalties after April 8th, 2014, when Microsoft will discontinue its support for the operating system. The end of support means Microsoft will no longer release security updates or fixes, which poses a variety of risks, including:
Compliance and security risks due to the unsupported and unpatched operating system.
After the end of support, PCs running Windows XP will be vulnerable to security risks that could lead to data breaches. In the event of a data breach, it's very likely that your dental practice would be held liable for violating specific data security laws.
Lack of support from independent software vendors and hardware manufacturers.
If your staff uses business-critical software, such as dental practice management software, consider the possibility of vendors ending support for those products. Also, hardware manufacturers may end support for products as well. This could easily expose software and hardware to bugs, data loss, and various security problems.
In addition, Windows XP is an old operating system, which means it's more vulnerable to malware and viruses, even with Microsoft's support. Also, older operating systems, such as Windows XP, are vulnerable to crashing without warning, therefore exposing sensitive patient data to potential loss.
HIPAA Security Rule Requires Covered Entities to Migrate Away from Windows XP
If the security risks aren't enough to prompt you to upgrade to a secure operating system, the HIPAA Security Rule includes two standards that require covered entities to migrate away from Windows XP:
1.     The Risk Analysis Standard
Covered entities must conduct a thorough assessment of any potential vulnerabilities and risks to the confidentiality, availability, and integrity of ePHI.
2.     The Security Management Process Standard
Covered entities must implement appropriate security measures to reduce those risks and vulnerabilities to a "reasonable and appropriate level."
Ultimately, these requirements prohibit the use of an unsupported and unpatched operating system.
If you're ready to migrate away from Windows XP, give us a call at (954) 717-1990 or send us an email at sales@laninfotech.com. LAN Infotech can help you choose and implement an appropriate operating system for your dental practice.
LAN Infotech is a Microsoft Cloud Services Provider, IT Managed Support company and a leader in helping law firms, nonprofits and medical organizations deploy cloud solutions, manage computer networks, keep data protected and top technology management company. Businesses like yours need technology support to run highly-effective organizations.