Are you looking for a cheap, time saving and efficient way to hold a meeting? Look for no other software other than Skype.
It is easy to use, cheap, time saving and can help you reach so many people at the same time among other benefits.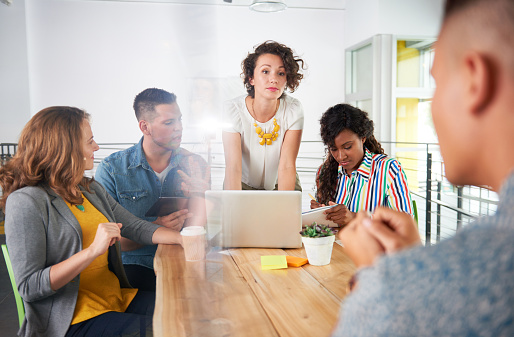 In the past, any business meetings involved people meeting in an individual office or room to discuss business issues. Today that's no longer necessary since there are applications that can help you conduct a meeting without having to meet up. These applications include Skype and Google hangouts among others. This article will focus on Skype and how it can be used to boost your business.
Skype is a software that you can easily download from the internet to your computer. It incurs no cost apart from that of internet charges. One can use it to communicate with any person who has a Skype account. Various features of Skype can do wonders for your business, and they include;
With Skype, one can hold a small online business meeting or call another Skype user at no cost. However, if the session involves a larger group of people, then some costs may be incurred. This is not so expensive compared to traveling from one place to another just to have a meeting. With Skype, one can talk even to a business person in another country and thus save big on travel costs. These huge savings can in-turn be used to invest in other income-generating activities of the firm.
Skype is very easy to install as well as use. This means that anyone who can access the internet can comfortably use Skype. This is good for businesses especially small companies that do not have IT personnel since IT expertise is not needed to operate a Skype account. Also, so many personnel would have been used to organize a meeting unlike when Skype is used.
With Skype, one can share business data to another user easily. This means that one can exchange ideas and also discuss an individual issue without having to email the files first. Additionally, one is able to extend conversations to a large group of people as well as perform video conferencing.
Flexibility in that it can be used anywhere with any mobile device
This is excellent for businesses because one needs not be in the office all the time. As long as one has a mobile device, a business conversation can be done or even a meeting regardless of where one is.
This means that one can shoot a message to a Skype user and get immediate feedback as long as one is on Skype at that given time. Research has shown that it is faster than email.
This is a new feature in the market. However, it is very effective as it can transmit a meeting to over 10,000 people. This is an easy, cheap and fast way to communicate an important message.
Prepare meeting with pre – loaded attachments
Skype is able to look at schedules and suggest a meeting time that is convenient for most users. Besides, it can automatically prepare meetings by downloading attachments that will be used during a meeting in advance and thus making the meeting very time efficient.
Present your screen to others during a meeting or even make a presentation
In most cases, business meetings involve making presentations either by using a powerpoint presentation or any other means. Using Skype, one can make a presentation without having to visit your business colleague in another room. This is very practical as well as time-saving.
Those are just some of the many benefits that your business can gain from using Skype. Therefore, if you are looking to make a cheap, quick business call, organize a quick meeting with people that are not near you or have a meeting webinar, Skype is the best software for you. For more on how Skype can boost your business in Fort Lauderdale, contact us LAN Infotech by sales@laninfotech.com or call us at (954) 717-1990 to learn more about how you can maximize the use of Skype for business.
LAN Infotech is a Microsoft Cloud Services Provider, IT Managed Support company and a leader in helping law firms, nonprofits and medical organizations deploy cloud solutions, manage computer networks, keep data protected and top technology management company. Businesses like yours need technology support to run highly-effective organizations.