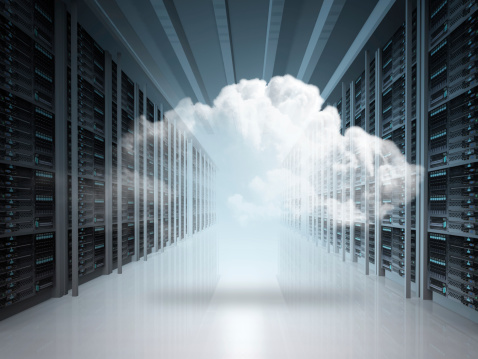 Clouds are no longer just marshmallow-y masses of water droplets sailing above our heads. No, now the cloud is the hippest buzzword in the world of technology! Amazon got a head start on this trend way back in 2006 with the release of Amazon S3 (the 3 S's stand for Simple Storage Service). Not to be outdone, on its own turf no less, that other Seattle-based tech giant released its very own cloud services suite for business: Microsoft Azure. Let's take a look at each of these programs to see which one is best for your business.
Cost:
Both Microsoft Azure and Amazon S3 feature a "pay as you go" pricing model with no minimum fees. You can get Amazon S3 storage for free for 5 GB of Amazon S3 standard storage, 20,000 Get Requests, 2,000 Put Requests, and 15GB of data transfer. If you want more storage out of Amazon S3, you'll be paying $0.03 per gigabyte for the first terabyte, with a discount for each additional level of storage you need (for example, it costs $0.0295 per GB for 49 TB per month. For more Amazon S3 pricing details look here).
For Microsoft Azure, the costs start at free for website hosting, $5 a month for SQL Database space, and $13 a month for virtual machine space. Prices go up depending on how much space and capability you need. For the Azure's pricing calculator, look here.
Availability:
Azure features guaranteed 99.9% uptime, which translates to at most only 43 minutes of downtime per month. Coincidently, Amazon S3 is also available 99.9% of the time. In fact, Amazon S3 is designed to be available 99.999999999% of the time (you wouldn't find more 9s than that in a dozen Vegas card tables). But be aware that while this number is impressive, there is no service level agreement that truly guarantees this level of uptime.
The Final Verdict…
When we consider the cost and availability, plus the features available, Microsoft Azure wins over Amazon S3!
Ready to get started with Microsoft Azure? Or maybe you have questions about cloud computing in general? Go ahead and give LAN Infotech a call at (954) 717-1990 or send us an email at sales@laninfotech.com.
LAN Infotech is a Microsoft Cloud Services Provider, IT Managed Support company and a leader in helping law firms, nonprofits and medical organizations deploy cloud solutions, manage computer networks, keep data protected and top technology management company. Businesses like yours need technology support to run highly-effective organizations.