The collaboration app space is full of offerings from startups and established tech giants alike; Microsoft's newly-released Teams app is looking to take on the competition through some unique features.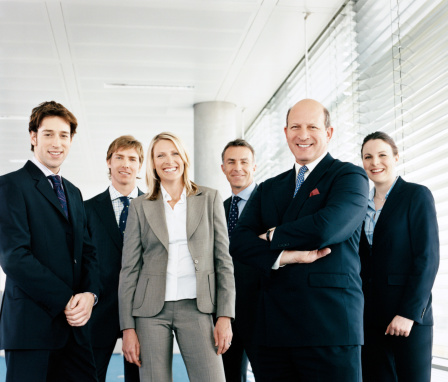 As many small businesses emphasize strong employee collaboration and need to find tools to facilitate more solid team communication, the promise of collaboration apps proves very intriguing. These firms are in luck; the collaboration app space is currently crowded with offerings, from startups like Slack that offer standalone services to technological giants like Google that aim to incorporate their collaboration apps into comprehensive productivity suites. But one power player had not fully entered the fray until very recently. Two weeks ago, Microsoft finally released its Microsoft Teams app to its entire Office 365 customer base across all 181 markets. With its full integration into the wide range of Office 365 apps, Microsoft is apparently gearing up to target its competitors head on–but will small businesses benefit from Microsoft's newest product offering?
Microsoft sees its new Teams app as a "hub for teamwork," but the same can be said about similar collaboration apps from Slack, Cisco and Google. What is Microsoft doing to set its newest offering apart from the competition?
First, Microsoft is aiming to facilitate a broad range of work styles through the integration of Teams into its overall Office 365 productivity suite. While Microsoft drew heavily on the user interface and design of market-leader Slack, the tech giant believes that Teams in conjunction with Office 365 as a whole will allow business users greater flexibility for their collaborative efforts. The head of the Office 365 product notes that different companies collaborate in a wide variety of ways, but Microsoft is betting that the broad range of capabilities contained within Office 365 will support a great diversity of users than their competitors' offerings.
Second, in a time when cyber security and compliance are more important than ever, Microsoft is positioning Teams and Office 365 in general as the secure choice. Teams support a broad range of global compliance standards, including HIPAA, SOC 1, SOC 2, ISO27001 and European Union Model Clauses. Also, the app allows for e-discovery, audit log searches and legal holds for chats, channels and files. How important these features will be to business users is yet to be seen, but they are certainly unique in their robustness compared to competitors.
Clearly, Microsoft is doing something right. Less than two weeks after the official launch, more than 50,000 business are utilizing Teams, including major organizations like Deloitte, Accenture, Expedia, Alaska Airlines and Conoco Philips. Microsoft is making a big bet that companies will ultimately prefer a single comprehensive solution from an industry leader rather than continuing with a multi-pronged approach to communication and collaboration. For small businesses looking to increase their productivity across the board, Microsoft may be right, if Office 365's hefty price tag can be managed.
Wondering which collaboration app is best for your employees? At LAN Infotech, our software experts can help work with your business to discover the best solution to meet the needs of your team. Contact us today at (954) 717-1990 or sales@laninfotech.com to learn more.
LAN Infotech is a Microsoft Cloud Services Provider, IT Managed Support company and a leader in helping law firms, nonprofits and medical organizations deploy cloud solutions, manage computer networks, keep data protected and top technology management company. Businesses like yours need technology support to run highly-effective organizations.