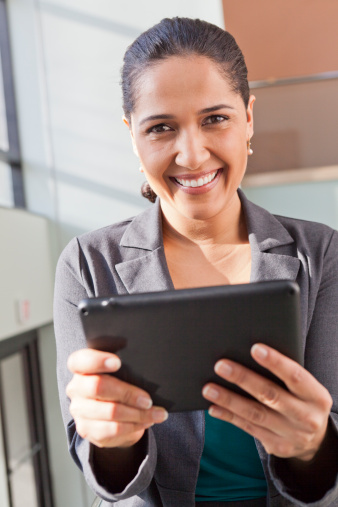 The Surface Pro 3 costs $850 for the basic version. Other features include a 12-inch multi-touch display screen, a pen to write on the surface, a detachable keyboard, 9-hour battery life, and a high-end Intel Core.  The Surface Pro 3 is a fully powered PC with a full version of Windows rather than a mobile version.
The 11-inch MacBook Air will have to compete against lighter and thinner Surface Pro 3. The company also plans to release a new version of Adobe Photoshop for the tablet.
Businesses should be interested in the new Surface 3 because it is bigger, faster and thinner than the Surface 2. Surface 2's 10-inch screen made presenting your work to others difficult compared to the Surface 3's bigger screen.
The days of sitting in front of a desktop are long gone. This new tablet provides you with the option to work wherever you want; an easier way to take notes while you're in a meeting; and a reason to decrease spending on miscellaneous office supplies.
The Surface 3 uses Windows Defender to prevent malware and viruses from affecting your system. Laptops are prone to receiving viruses and deciding whether to fix the problem or buy a new device can be expensive. The best quality of the traditional laptops was its power. Now that the Surface 3 has a 4th Generation Intel Core processor, it has the power to perform just as efficiently as a laptop.
If you have purchased your own Surface 3, let us know if you like it by emailing us at sales@laninfotech.com. You can also reach us at (954) 717-1990. We'd love to hear your opinion of Microsoft's new tablet.
LAN Infotech is a Microsoft Cloud Services Provider, IT Managed Support company and a leader in helping law firms, nonprofits and medical organizations deploy cloud solutions, manage computer networks, keep data protected and top technology management company. Businesses like yours need technology support to run highly-effective organizations.