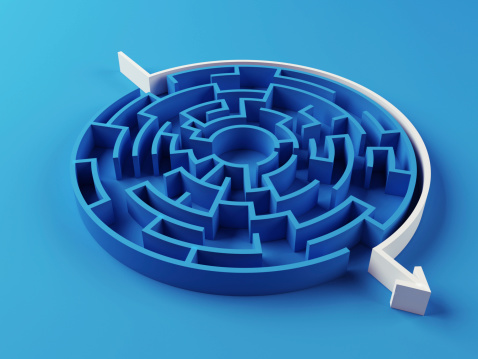 Computer, IT, and Network Security is a constant battle between the software developers and the hackers out there looking for ways to manipulate or exploit the vulnerabilities in their products. Since technology continues to advance and evolve every year, the war between security and cybercrime will never end. Constant vigilance is the only way to be truly secure.
Microsoft is one company who wants to make their software solutions as secure as possible. Windows and Windows Server products have had a target on their backs for many years, and it seems to be a never-ending battle between right and wrong.
Have you heard of zero-day flaws?
A zero-day flaw is a vulnerability or lack of security in software that no one knows exists until either a hacker points them out or a company like Microsoft stumbles over them during a support issue or in their testing. Essentially, the flaw has been there since "day zero" – when the software was first introduced to the public.
A zero-day flaw can exist for months or even years before someone knows about it.
This is why security is such an important part of any information technology strategy. Part of our fully managed IT services program is to ensure our clients always have their system updates completed, so any recently discovered vulnerabilities can be immediately patched.
Third party security solutions can minimize the risks, but only to a point. Some zero-day flaws can even allow a hacker to bypass the most rigid security solutions out there.
Microsoft has a tool that can help your business reduce the risks of a zero-day flow impacting your business. Again, our clients under our technology management solution are already taken care of, but for you out there without our services, here is something you can try.
Microsoft, for years has elected convenience over security. Many of the security settings in Windows, Internet Explorer, and other applications you can change yourself. To help users make changes to these settings, Microsoft has come up with the Enhanced Mitigation Experience Toolkit. Click here to download.
EMET comes with many default settings designed to tweak common security settings for you. As long as you stick with these default settings, you should be OK. Microsoft issues an alert on any flaw identified and will include specific instructions on the settings you need to change for temporary safety.
Use the EMET with caution. This tool is really only designed for advanced users and IT support companies like us. If many of your Windows settings break or become unstable, uninstall the tool immediately.
WARNING: If you are running a business and you are concerned about your security, take a moment before using this tool and call your IT security experts at LAN Infotech first. We can help ensure not only that your settings are optimized for your security, but also remove any existing threats and offer the best third-party protection available. Contact us today at (954) 717-1990 or sales@laninfotech.com. We're here to help.
LAN Infotech is a Microsoft Cloud Services Provider, IT Managed Support company and a leader in helping law firms, nonprofits and medical organizations deploy cloud solutions, manage computer networks, keep data protected and top technology management company. Businesses like yours need technology support to run highly-effective organizations.