Microsoft's purchase of LinkedIn has been hailed as a huge boon for LinkedIn shareholders and Microsoft's reassertion of its dominance in the tech market. While investors and both companies should undoubtedly be rejoicing, small and mid-sized businesses just might have the most cause for celebration.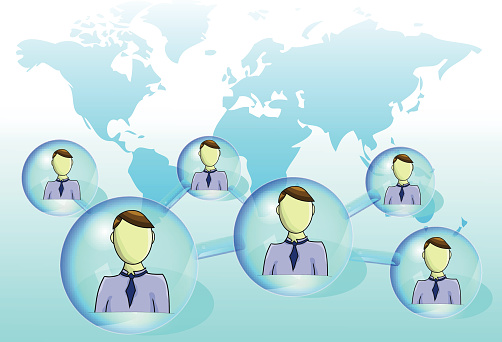 How Microsoft's LinkedIn Acquisition is Poised to Benefit Small and Medium Sized Businesses
As the owner of an IT service company, I realize that customer relationship management (CRM) is a critical component of my business success. Small and mid-sized businesses are no different. In fact, CRM is an essential element of any company's success since it holds valuable information pertaining to:
Customers
Vendors
Suppliers
Service Providers
Business Partners
Potential Business Prospects
In effect, a CRM database holds critical company information involving all forms of business communication while also ensuring business tasks run smoothly through task scheduling and automated reminders. These business benefits provide a tangible benefit to small and mid-sized businesses, which is why more than 40,000 companies and 4.4 million users are already using Microsoft Dynamics CRM.
Even so, Microsoft Dynamics CRM was missing the effectiveness of robust social media integration, and LinkedIn will provide that in spades. LinkedIn, in essence, is a database of resumes and networking connections, but LinkedIn itself is not a CRM system. That said, all the data of a CRM system is there. All LinkedIn lacked was the functionality provided by a CRM such as Microsoft Dynamics CRM, including:
Lead and Opportunity Management
Marketing Capability
Service Capability
Data Sharing
Website Integration
And More
With Microsoft's acquisition, Dynamics CRM and LinkedIn will now be joining forces, and IT business owners like myself are excited at the possibilities. Instead of CRM and social media data operating as isolationist entities, the two forces can be combined into a synchronized platform that significantly enhances the marketing and service capabilities of a small and/or mid-sized business.
The importance of LinkedIn's audience and activity levels cannot be overstated, either. The data driving LinkedIn makes it a valuable platform for people to use, which is why the LinkedIn name is the first one that comes to mind when you think of professional networking sites. Tying this treasure trove of data into Microsoft's professional cloud means businesses will be able to work more efficiently. IT businesses can use Dynamics CRM to effectively browse LinkedIn profiles, and use that data to hone sales pitches or automatically funnel information into Outlook.
In short, workplace productivity and efficiency ought to be dramatically enhanced for any small and mid-sized businesses already using Microsoft Dynamics CRM. As a business owner, I am always looking for ways to automate and improve business efficiency, and the LinkedIn acquisition should provide my tech business with the tools to do just that. I have little doubt that many small and medium sized business owners will similarly sing the praises of the Microsoft and LinkedIn's unification in the months to come.
Now all business owners need to do is exercise some patience until Microsoft and LinkedIn can execute a strategy that capitalizes on these promising developments. LAN Infotech is the trusted choice when it comes to staying ahead of the latest IT news, developments and trends. Contact us at (954) 717-1990 or send us an email at sales@laninfotech.com for more information.
LAN Infotech is a Microsoft Cloud Services Provider, IT Managed Support company and a leader in helping law firms, nonprofits and medical organizations deploy cloud solutions, manage computer networks, keep data protected and top technology management company. Businesses like yours need technology support to run highly-effective organizations.