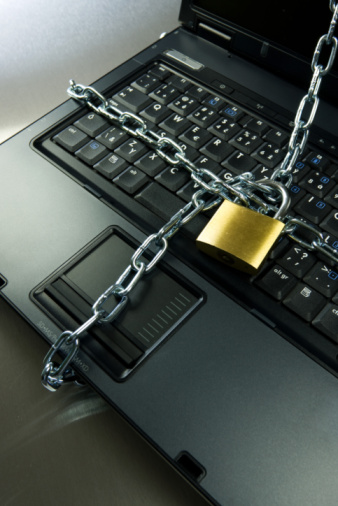 Protect Your Business From McAfee's Predicted Security Threats.
If you're wondering what security threats to look out for in the New Year, McAfee released its security predictions for 2014. The report states that:
Mobile devices will be a the biggest target for attackers,
Ransomware is quickly becoming more sophisticated, and
Social sites are being leveraged to steal users' financial information.
According to Vincent Weafer, SVP at McAfee Labs:
"The activity in mobile and social is representative of an increasing 'black hat' focus on the fastest growing and most digitally active consumer audiences, in which personal information is almost as attractive as banking passwords. The emergence and evolution of advanced evasion techniques represents a new enterprise security battlefront, where the hacker's deep knowledge of architectures and common security tactics enable attacks that are very hard to uncover."
As consumers and businesses continue to adopt new mobile technologies, attackers will use ransomware to corrupt applications and steal information. Over the past two quarters, PC malware has remained steady while Android malware has increased 33 percent.
Social media is a convenient way for cybercriminals to conduct their attacks, stealing passwords and information about users' locations, business activities, and contacts. Many cybercriminals will also use surveillance attacks to gather organizational data.   
You Must Adopt Sophisticated Security Measures To Protect Your Business
In 2014, your business must adopt sophisticated security measures to stay protected. The following are a few ways to increase your security:
Do you keep track of the location of your data and other business information? You need a centralized way of managing data, such as a data inventory or a network access control solution. You should always know where your data is located and where it's being transmitted.
Your employees must be aware of the risks involved with storing confidential data on mobile devices. Provide user education for your employees that details what devices are authorized, what type of information can and cannot be stored on those devices, and what the risks are.  A mobile device policy is absolutely necessary and must be enforced.
Adjust Your Privacy Settings
Ask your employees to consider their privacy settings on social media. Do they post personal or confidential information that could be vulnerable to identity theft? Also, use a security solution that identifies and blocks dangerous links in websites, social networks, instant messages, and emails. Anti-virus and Web-threat protection will help you detect phishing scams and avoid revealing personal information.
With increasingly sophisticated attacks, strong passwords aren't enough to keep your business protected. Of course, strong passwords are a great start, but 2014 is a New Year for sophisticated cyberattacks, and your business must adopt new security measures to prevent them.
To learn more about McAfee's predicted security threats and how to keep your business protected, give us a call at (954) 717-1990 or send us an email at sales@laninfotech.com. LAN Infotech can help you keep your mobile devices and social media accounts safe.
LAN Infotech is a Microsoft Cloud Services Provider, IT Managed Support company and a leader in helping law firms, nonprofits and medical organizations deploy cloud solutions, manage computer networks, keep data protected and top technology management company. Businesses like yours need technology support to run highly-effective organizations.