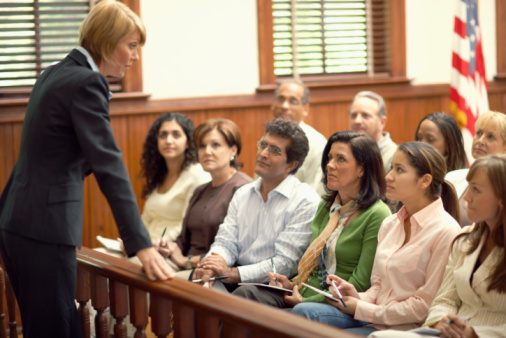 Over the years, PowerPoint has made trials more interesting. Its introduction in 1990 served legal counsels an advantage in setting a more compelling tone of argumentation and case presentations.
Herb Rubinstein's Powerpoint for Court contains some more in-depth applications of legal specific materials included in the complete package. The package includes a recently updated fully-illustrated e-book of over 50 pages, covering all of PowerPoint's vital functions, several helpful software tools, a collection of slide templates, video clips, and animated tutorials. Personal email support is also provided wherein they answer your questions regarding the program. They can also review your slides and offer suggestions about your presentation if you want.
The CD includes a collection of court room appropriate slide templates, useful Flash animations, video and audio files. The PDF included has the common shortcuts for resizing text, slide jumps, and blanking the screen. Charles Perez reviewed the program back in 2008 and had nothing but praise for the product. The review is available on the PowerPoint for Court site, though it was originally published on the Trial Presentation Blog.
In the hands of someone who knows how to apply creative direction to a simple presentation, PowerPoint promises to be an effective tool for demonstrating gripping points. It may not be as elegant and faceted as graphic applications like Photoshop or Illustrator, nor is it designed for presenting a database of hundreds of trial exhibits like TrialDirector, but it's an efficient tool for purposes of trial and the likes. PowerPoint for Court is available at only $149.
For ideas and suggestions on the use of PowerPoint, check out Top Ten Tips for Creating Professional Trial Presentations Using PowerPoint (Ted Brooks), Five Essential PowerPoint Tips for Attorneys (Morgan Smith), and 16 PowerPoint Litigation Graphics You Won't Believe Are PowerPoint (Ken Lopez).
Have questions about Microsoft PowerPoint in your law office or business?  We are hear to help.  Our IT consulting company helps numerous law firms in the area master technology to make attorneys and staff more efficient and ultimately win more cases and better serve their clients.  Call our team of Microsoft PowerPoint experts at (954) 717-1990 or email us today at sales@laninfotech.com.
LAN Infotech is a Microsoft Cloud Services Provider, IT Managed Support company and a leader in helping law firms, nonprofits and medical organizations deploy cloud solutions, manage computer networks, keep data protected and top technology management company. Businesses like yours need technology support to run highly-effective organizations.