Discover the differences between Skype for consumers and Skype for business, including the numerous useful features of Skype business integration with Office 365.
These days, many consumers and business owners alike utilize Skype as a platform for communicating across the globe. However, if you're a business owner who hasn't yet explore the possibility of switching to Skype for Business, now is the time to start looking into it. After all, numerous features could benefit your business and make your life easier, including recent upgrades to Skype for Business integration with Office 365, Outlook, and other platforms.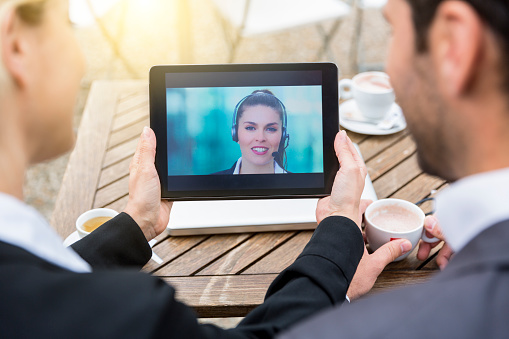 Benefits of Upgrading to Skype for Business
It's important to first understand the many differences between the traditional Skype platform as it is used by consumers and the Skype for Business option. For starters, Skype for Business includes a dedicated administrator role that allows you to assign specific permissions and limit features to various users. This can be used, for example, to control which users are able to make international calls. In Skype for Business, all calls can also be recorded, which can really come in handy when it comes to customer service training and similar uses.
Furthermore, whereas Skype for consumers limits conference calls to 25 users at a time, Skype for Business allows for conference calls of up to 250 users at once. This makes Skype for Business an ideal option for growing businesses.
Skype Integration With Office 365
And of course, Skype for Business offers unique integration with both Microsoft Outlook and Office 365. This is by far one of its most popular and widely used features. Specifically, integration with Office 365 allows Skype for Business users to launch a video/voice call directly through a PowerPoint presentation. Instant messaging features are also integrated, making it easy for those viewing a Word document within a meeting to message back and forth.
Considering how frequently Office 365 documents such as Word documents, PowerPoints, and Excel files are shared during meetings these days, this integration features are extremely useful for the typical business owner. Not to mention, these video/voice calls and instant messaging can be conducted across the globe with no more than a reliable Internet connection among participants. Furthermore, PSTN Conferencing can even be used to allow people to "dial in" via a landline phone. A screen-sharing feature also makes it easy for users to give desktop permissions to other users on the Skype platform itself.
Skype for Business and its integration with Outlook can also come in handy for business owners. For example, this integration allows Skype users to quickly see which Outlook users are currently online and participating in a meeting versus those who may be out-of-the-office.
These are just a few of the unique features Skype for Business has to offer regarding Microsoft integration. And with several different pricing packages available, there is a Skype for Business option to suit any sized company's needs. To find out more, contact LAN Infotech today at (954) 717-1990 or sales@laninfotech.com. We proudly serve the Fort Lauderdale area with managed IT services, technology guidance, and so much more.
LAN Infotech is a Microsoft Cloud Services Provider, IT Managed Support company and a leader in helping law firms, nonprofits and medical organizations deploy cloud solutions, manage computer networks, keep data protected and top technology management company. Businesses like yours need technology support to run highly-effective organizations.