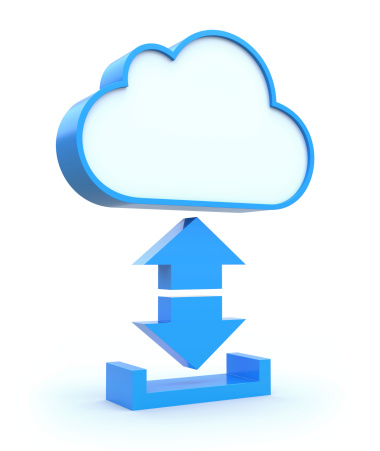 According to Gartner, a leading information technology research and advisory company, 2014 is "The Era of the Personal Cloud", because more and more users are starting to store their data on this innovative storage service. If you store documents, pictures, and videos on applications such as DropBox, Google Drive, and SkyDrive, you're already using a personal cloud-storage service.
The personal cloud enables you to store, synchronize, stream, and share content, including services and apps. Once this content is stored, it can be moved from one platform, location, and screen to another.
There are three components to the personal cloud:
Data: You may delete, store, modify, and share your data, and nobody has access to your data without permission.
Apps: You may decide which apps you wish to use.
Terms: You may choose your own terms of service for the people using the data or apps on your personal cloud.
There are two types of personal cloud available to you:
Public cloud servers services: Allows you to store data easily and access your data from any device by using applications such as DropBox, iCloud or Google Drive. It is secure and immune to disasters; you also receive several free gigabytes. However, you give up control of your data. If you erase a file, you can't be certain that it's completely gone.
Personal cloud storage: Allows you to store files on a local networked drive and retain full control over your data while accessing data from any location with an Internet connection. Your data is stored next to your router and it is protected and encrypted. When you delete something, you can rest assured knowing it's completely gone.
Ultimately, the personal cloud allows you to store more than if you were to store information on a personal computer. When you store information in the personal cloud, you achieve greater device flexibility to increase productivity from any location.
To learn more about "the era of the personal cloud," give us a call at (954) 717-1990 or send us an email at sales@laninfotech.com. LAN Infotech can help you select the best personal cloud-storage service for your unique requirements.
LAN Infotech is a Microsoft Cloud Services Provider, IT Managed Support company and a leader in helping law firms, nonprofits and medical organizations deploy cloud solutions, manage computer networks, keep data protected and top technology management company. Businesses like yours need technology support to run highly-effective organizations.