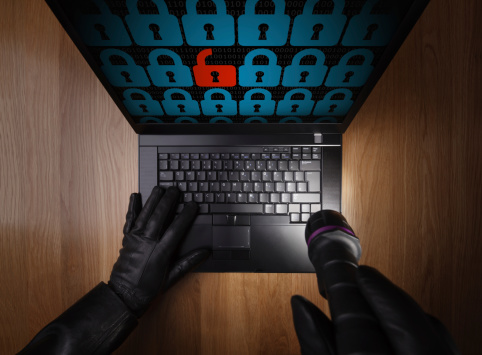 Did you know that there were 614 reported data breaches in the United States alone in 2013? That's an average of 1.68 security breaches a day, and that's only the reported numbers. The actual number is likely much higher factoring in the unreported incidents. Many businesses never even know that they've become the victims of cybercrime, and there are also those businesses that sweep such incidents under the rug.
Why would businesses elect not to report a security breach? Reputation. Data breaches are scary incidents to report, and many business owners worry about losing face with clients and associates. Faced with the potential to lose more business on top of whatever damage the breach itself caused, many businesses would rather just turn a blind eye and pretend it never happened.
Unfortunately that means it's impossible to know just how widespread data theft actually is. Because so many incidents go unreported, many business owners think that their business will never become a target, and so yet more incidents happen and are swept aside. It's a vicious cycle.
A recent study by the Identity Theft Resource Center shows that in 2013 there were 614 security breaches reported by companies across the country. That is an increase of over 30% from 2012. Healthcare in the US lead the charge with 43.8% of the security breaches, surpassing the general business sector at 34.4%. This is the first time this has occurred since 2005. What was the difference? The healthcare industry has mandatory reporting of breaches affecting 500 or more people.
Here are the numbers by industry of reported security breaches:
Healthcare – 43.8%
General Business – 34.4%
Government/Military – 9.1%
Education – 9%
Banking/Credit/Financial – 3.7%
The IRTC also reported the following key findings:
Hacking secured the number one spot as the main breach method. More than one quarter of all security breaches reported were from a hacking attempt. Other breach types included subcontractor access, data in motion, insider theft, employee error, and accidental exposure.
Insider theft skyrocketed 80% since 2012.
9% of the security breaches included social security numbers, credit cards, financial information and other personal information.
Who reported security breaches in 2013? Here is a 17-page list of all organizations that reported security breaches. You may be surprised to see some of the names listed.
Concerned about the integrity of YOUR business computer network?
There is no doubt that the numbers of 2014 will surpass 2013 numbers as more and more hacking attempts target small to large businesses across the country. Who is exempt from securing their business network? No one. All businesses large and small are at risk, and you need to have a proper security solution and the necessary training in place to protect your business and the livelihood of all your staff.
Still don't think a hacker will strike your business? At this point, it's becoming a question not of IF you will have a security breach, but WHEN. Do you trust everyone in your company? Do you use consumer-grade cloud solutions? Who has access to files on your network?
Not sure?
If you're unsure of the security of your company, it's time to turn to the experts to help. LAN Infotech is here to make sure you have the right technology security solution in place. We know how cybercriminals work, and we'll analyze your business the same way a hacker would: looking for weaknesses that can be exploited. The difference here is that it's our job to patch those holes, not take advantage of them.
Book your complimentary technology security review with us today. We can be reached at (954) 717-1990 or by email at sales@laninfotech.com. Call us, and we will commit our time to make sure your business doesn't become another statistic.
LAN Infotech is a Microsoft Cloud Services Provider, IT Managed Support company and a leader in helping law firms, nonprofits and medical organizations deploy cloud solutions, manage computer networks, keep data protected and top technology management company. Businesses like yours need technology support to run highly-effective organizations.